AEW Champion MJF On What Sets Him Apart From Other Wrestlers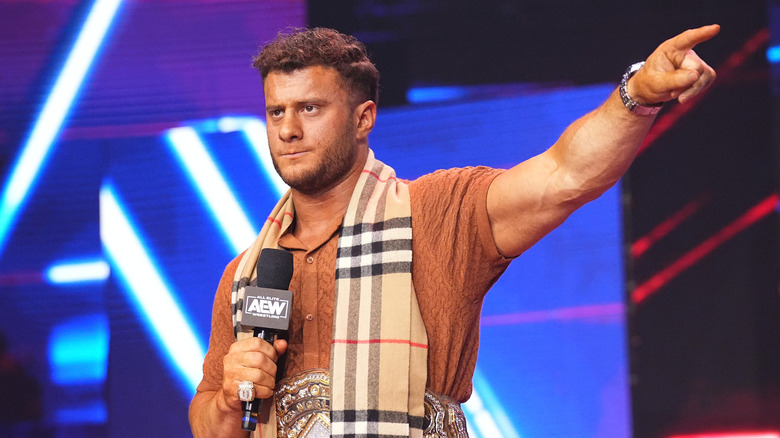 AEW World Champion and one-half of the ROH Tag Team Champions, MJF, is like no other wrestler in modern-day wrestling. In his recent interview with "GQ," he explains what makes him different from his counterparts, stating that truly disliking his opponents is one of the reasons that sets him apart.
"That's what makes it interesting," MJF said. "It's visceral. You can see that through the screen and I'm making you have an emotional response. Other guys in our sport, they're beating the sh** out of each other and hitting moves that look crazy. And if you listen to the crowd, they'll come up when the big thing happens. But you'll also hear the big gaps of silence because they're not emotionally invested in the participants."
MJF later explained how he's different from other wrestlers in the ring. While some have to perform moves like a Reverse Hurricanrana off the top rope to get the crowd to cheer, he argued that all he has to do is the Kangaroo Kick to make the crowd go crazy.
This past summer MJF became an even bigger star due to his friendship with AEW star and the other half of the ROH Tag Team Champions, Adam Cole. While Cole is dealing with an ankle injury, MJF is currently in a feud with Bullet Club Gold leader Jay White and the other stable members — The Gunns and Juice Robinson. 
On last week's episode of "Dynamite," White stole the AEW World title from MJF after he blamed "The People's Scumbag" for a backstage attack. MJF is scheduled to defend the world title against White at Full Gear on November 18.