Why Tommy Dreamer Says WWE-AEW Going Head To Head Reminded Him Of His ECW Days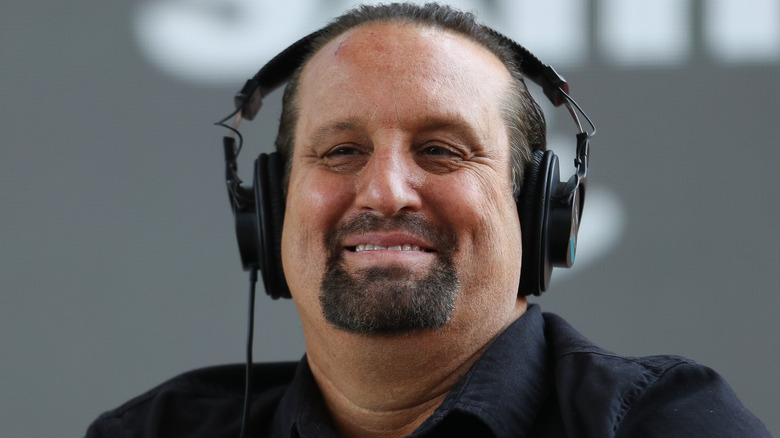 Omar Vega/Getty Images
During a recent episode of "Busted Open," co-host Dave LaGreca dove right into the conversation by asking IMPACT Wrestling star Tommy Dreamer if he liked watching both "WWE NXT" and "AEW Dynamite" on Tuesday night.
"Oof, man, I'm the worst person to ask this question for," Dreamer said, "because it reminded me of back in the day 1996, '97, when Tommy Dreamer and Paul Heyman used to go into the studio and we spent several hours of my life in the studio putting together this thing called ECW, and it was much different how you edit footage. Then once eight o'clock came, everything would shut down because Paul Heyman would turn on the television and we'd be flipping back and forth, back and forth."
Dreamer added, "It reminded me of that. For me, I'm hardcore. I watched them both back-to-back. I watched 'NXT' first and then I went right to 'Dynamite.' Personally, I did not like watching both at the same time because I enjoy pro wrestling."
The hardcore legend said the reason he watched both in one night was because he had to analyze them on "Busted Open" the next day. He also recalled how he probably missed a lot of important moments during the "Monday Night Wars" back in the day because of all the channel flipping.
As noted, "NXT" viewership and demo ratings outdrew "Dynamite" for their first head-to-head night in a year. "NXT" garnered 921,000 viewers and a 0.30 in the coveted 18-49 demo, while "Dynamite" drew 609,000 total viewers and a 0.26 in the 18-49 demo.
If you use any quotes from this article, please credit "Busted Open" with a h/t to Wrestling Inc. for the transcription.