Bully Ray's Unexpected Pick For Wrestling Industry's Booker Of The Year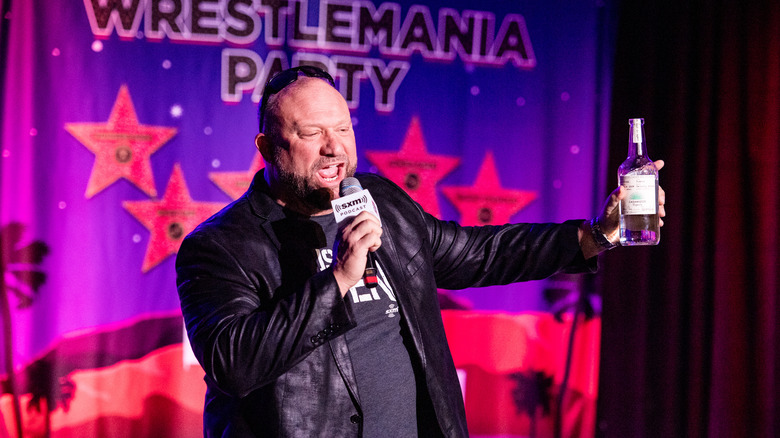 Timothy Norris/Getty Images
Shortly after "AEW Dynamite" and "WWE NXT" went head-to-head this week, AEW boss Tony Khan suggested via X that Shawn Michaels was no longer in the running for the "Booker of the Year" honors, implying that the "NXT" boss produced an underwhelming show in direct competition with AEW's flagship program. 
On Thursday's "Busted Open," Bully Ray chimed in on the subject of the best current booker in pro wrestling, and to the surprise of some, his pick did not come from WWE or AEW. Instead, Ray chose IMPACT President Scott D'Amore. "I pay attention to a lot of things in wrestling, especially how things happen behind the scenes," Ray said. "The reason I pick [Scott] D'Amore is because we've seen the turnaround in IMPACT in the past year. Yes, there's a creative team behind D'Amore, Shawn, Hunter, and Tony ... I don't consider Tony Khan a booker, I consider him a matchmaker. D'Amore has taken Impact and worked so well with the talents the company is growing."
Ray further praised D'Amore for improving the production values of IMPACT programming and utilizing each talent to the best of their ability. The WWE Hall of Famer also credited D'Amore for IMPACT's steady year-over-year viewership growth and for changing the perception that many fans had about the promotion.    
Besides D'Amore, Michaels, and Khan, other bookers in contention for the award include WWE CCO Triple H, NJPW booker Gedo, MLW boss Court Bauer, and NWA boss Billy Corgan. Earlier this year, Khan was the recipient of the "Best Booker" and "Promoter of the Year" awards from "The Wrestling Observer Newsletter" readers.