Kota Ibushi Confirms AEW Contract, Details How It Came Together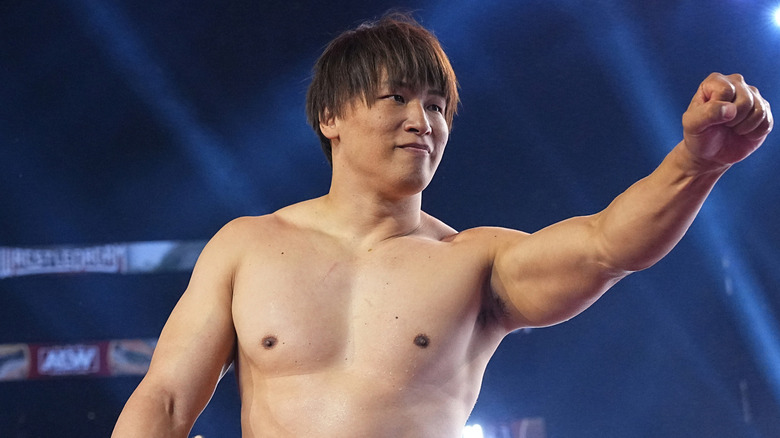 AEW
Japanese wrestling star Kota Ibushi has now wrestled three matches in All Elite Wrestling, starting with Blood & Guts in July, as well as a pair of six-man tags — one in August and the other earlier this month. During a conversation with Yumehito Imanari posted to YouTube (translation via WrestleZone), Ibushi revealed that he has signed a contract with AEW. The former NJPW star also opened up regarding some of the contract's details.
"I'm based in Japan, and I will travel for the matches," Ibushi said. "Basically, I'm in Japan. I work in Japan. I will be active. I'll be free to do that too."
Along with that, Ibushi confirmed that his AEW contract allows him to appear in other wrestling promotions, though it's unclear if there are specific promotions detailed or if the agreement is open-ended. There was also one more stipulation Ibushi requested.
"[I asked to] reduce the number of matches a little bit more," Ibushi continued. "Because if I go too many times, my activities in Japan will be limited. ... When I said that, [AEW said] that is okay, too. It's the best deal."
After nearly a year and a half away from wrestling, Ibushi returned earlier this year, competing in a pair of matches for GCW during WWE WrestleMania weekend. Prior to Ibushi making his AEW debut in July, there had long been speculation regarding and anticipation for his appearance, as Ibushi's friend and former tag team partner Kenny Omega is one of the foundational members of the AEW company's roster. The two have since reunited their tag team, the Golden Lovers.