WWE Superstar Kofi Kingston Gives An Update On Big E's Health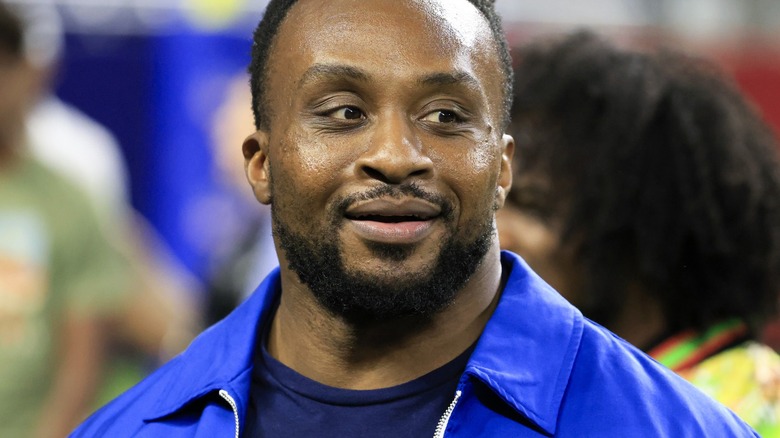 Justin Casterline/usfl
Over the summer, former WWE Champion Big E provided a positive update on his neck injury, stating that his range of mobility was back in great condition and that he felt "100 percent" again. However, Big E also informed fans that there was still no timetable for a possible in-ring return.
In a new interview with the Toronto Sun, fellow New Day stablemate Kofi Kingston echoed similar sentiments. "I'm so happy that he's doing so well, physically and mentally, because I can only imagine what an injury like that, as severe as the one that he suffered to his neck, he fractured his C1 and his C6 in a couple of places and to not have surgery, there was no misalignment, he really is almost back to 100%, feeling-wise. He's able to live everyday life and he's able to lift weights, which is a big part of his life, too," Kingston said. "It could have been a lot worse. I'm just happy that he is able to live his life with a level of happiness and health."
At a WWE SummerSlam press conference in August, Big E revealed that some doctors advised him to never wrestle again, fueling more uncertainty toward his future in the squared circle. Whatever lies ahead, though, Kingston believes Big E has firmly cemented his legacy in the sport as an all-around competitor.
"He can go out there and make you afraid of him, obviously with his physique and demeanor, but then he can also go out there and make you laugh, put a smile on your face, entertain you," Kingston said.