Chris Jericho Reacts To AEW Boss Tony Khan's Social Media Messaging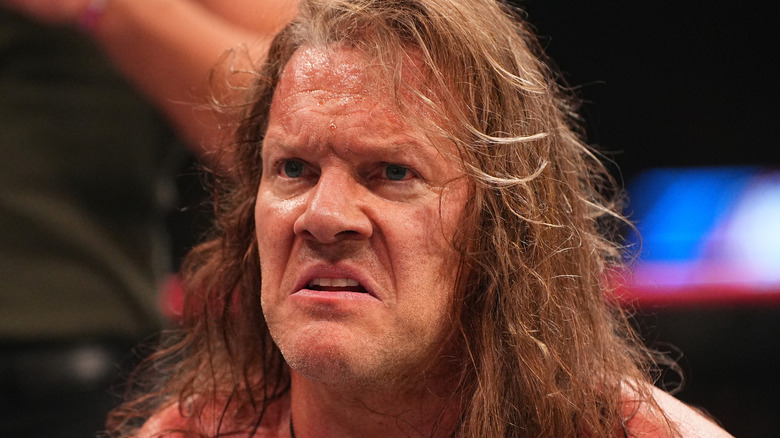 AEW
The inaugural AEW World Champion, Chris Jericho has been a member of the AEW roster since its 2019 launch, and from the looks of things, Tony Khan's company is where he'll end his illustrious in-ring wrestling career. By most accounts, Jericho and Khan have had a close professional relationship for AEW's entire existence to date, and Jericho is also Khan's closest confidante backstage. However, it appears that Jericho may not particularly be pleased with Khan's behavior on social media as of late, particularly his recent firing off of insults at WWE and some who work there regarding the recent head-to-head battle between "WWE NXT" and "AEW Dynamite."
Speaking to "The Messenger," Jericho made the following comments when asked for his take on Khan's Twitter posts. "I learned years ago that bosses are going to be bosses, and billionaires are going to be billionaires. I've been working for billionaires for 25 years [referring to WWE's Vince McMahon and WCW's Ted Turner]. At this point, you can't control Tony Khan. He's going to do what he wants to do and God bless him. He created this company. He runs this company. He also grew up in the social media era."
Jericho, who at 52-years-old is just over a decade older than Khan, is seemingly putting some of the blame for his boss' online behavior on a generational divide. However, when asked if he planned to step in and suggest Khan maybe step back from Twitter, Jericho indicated he has no such inclinations. "I'm not going to tell him, 'Take your phone away,' because he's my boss." Jericho said. "Say what you want. Whatever. I think it'd be worse if I said that stuff because I'm not the boss, you know? Tony Khan owns AEW. He can do what he wants. I'm not going to tell him no."