Why Tommaso Ciampa Doesn't Currently Have Any Interest In Returning To WWE NXT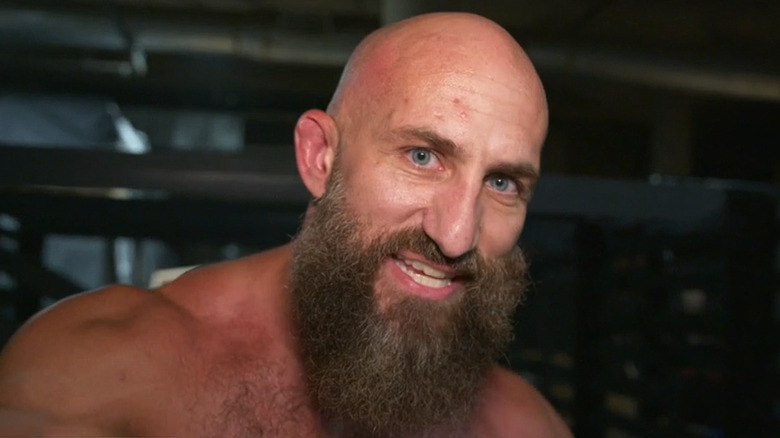 WWE
Tommaso Ciampa has explained why he doesn't see himself returning to "WWE NXT" anytime soon, or hang up his wrestling boots. 
Ciampa, during his recent appearance on "Insight with Chris Van Vliet," was asked about potentially returning to the brand where he made a name for himself among the WWE audience — "NXT." Although many main roster stars have made the jump to the developmental brand in recent months, Ciampa is not too keen to make the switch. The former "NXT" Champion realizes that he could be offered other roles apart from wrestling in "NXT," but thinks he still has a lot to offer inside the squared circle.
"Performance-wise I don't think so," said Ciampa. "I think there's a door that's very open for guys like myself and Johnny [Gargano] because of loyalty, because of the way we handle ourselves outside of the ring, professionalism, and stuff that like, there's a spot producing, coaching, something. Yeah, I'm just not done performing. Like, physically, I know, my body sometimes just tells me like, 'Hey, stop.' But really, mentally, I'm not anywhere close. So like that wouldn't ... before I would do something like that, the option would be well, no, it's the Ring of Honor option. It's the, 'I think I can do this thing that's really special. I'm gonna go do it. Yeah, like, please give me the opportunity to do it here. But if not, I'm still gonna go do it.'"
After spending six years in "NXT," where he won the NXT Championship twice and the NXT Tag Team Championship once alongside Johnny Gargano, Ciampa was moved to "WWE Raw" last year. A few months into his main roster career, the 38-year-old suffered an injury which put him on the shelf for a few months, before returning in June this year. He recently main-evented "Raw," and came up short in his Intercontinental title match against GUNTHER.