Matt Cardona Wants To Wrestle AEW Star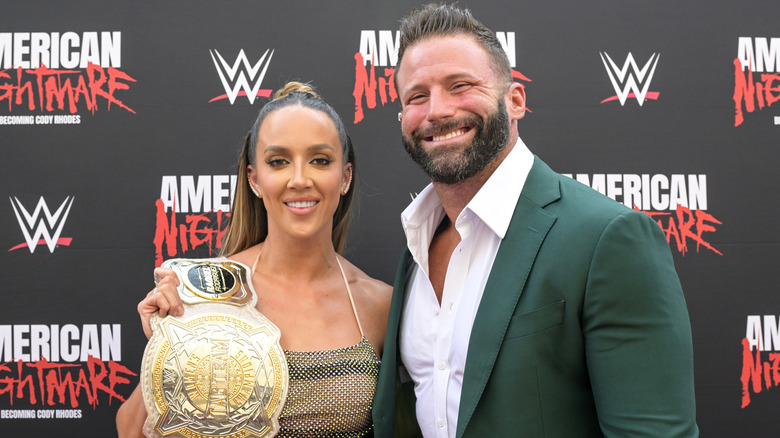 Wwe/Getty Images
Since his WWE departure in 2020, Matt Cardona has made a lot of news on the independent scene, reinventing himself into a multi-time champion, controversial deathmatch wrestler, and even a former NWA Worlds Heavyweight Champion. Looking to the future, the former WWE United States Champion took to X, formerly known as Twitter, to reveal his ultimate dream match: none other than new AEW arrival Adam Copeland. 
Adam Copeland https://t.co/sLlXkIdzS9

— Matt Cardona (@TheMattCardona) October 22, 2023
The answer makes much sense looking back on their history. Both Cardona and his long-time partner, Brian Myers, aligned with Adam Copeland early in their WWE careers as the "Edgeheads", a pair of self-professed super-fans of the "Rated-R Superstar". They famously interfered in Copeland's World Heavyweight Championship defense at the "Armageddon" event in 2007. However, they have yet to meet in the ring one-on-one. In fact, outside of the "Royal Rumble" match in 2010, they have never even stood on opposing sides of the ring. Copeland's brief retirement in 2011, put an end to the possibility until his miraculous return at "Royal Rumble" 2020, but before the two men could have any kind of meaningful interaction, Cardona was released just three months later in April. 
However, the impossible may well be possible after Adam Copeland joined AEW after his own WWE departure. While he has yet to return to the promotion, Cardona did make his AEW debut in 2020 and wrestled a handful of matches. Time will tell whether the stars have finally aligned or not.