WWE's Shotzi Reveals Deep Significance Of The Tattoo She Got After Bray Wyatt Died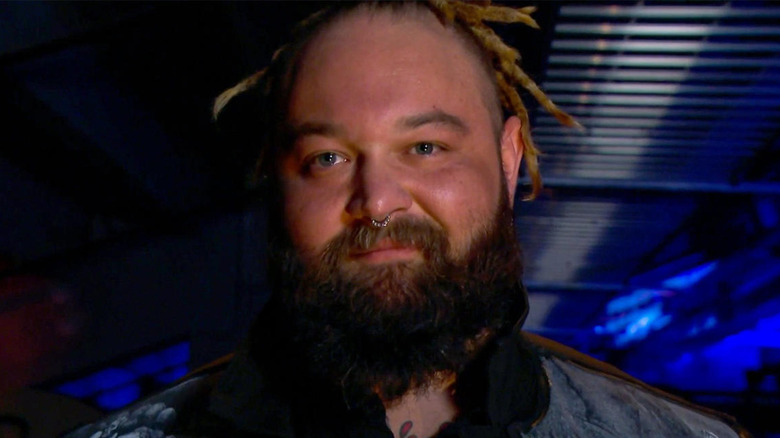 WWE
Wrestlers and fans are still dealing with the death of former WWE Champion Windham Rotunda, known as Bray Wyatt in WWE. He passed away in August from a heart attack caused by complications from a COVID-19 infection earlier in the year. WWE Superstar Shotzi was among a handful of roster members who got tattoos styled after Rotunda's trademark firefly and lantern logo.
"I kinda credit me getting into wrestling because of him," Shotzi explained to Wrestling News Co.'s Steve Fall. According to Shotzi, she dropped out of college and was trying to find other ways to perform, when she rediscovered WWE and saw The Wyatt Family for the first time. "Me and my sister thought that they were so cool and we wanted to be the female version of them."
Shotzi says she signed up for wrestling training a week after seeing The Wyatts, and says the rest is history. The WWE star began her wrestling career in 2014, tried out for WWE in 2015, but wasn't signed until 2019, initially wrestling in "WWE NXT," until her promotion to the "SmackDown" brand.
Ultimately 14 WWE Superstars and staff members got memorial tattoos for Rotunda, including Karrion Kross, Wyatt Family member Braun Strowman, and WWE Producer Rob Fee, who had been in charge of Rotunda's storyline since the former WWE Universal Champion returned to WWE in October of last year. Just weeks before his death, Rotunda had been nearing a return to WWE, though his battle with heart issues following his illness led to plans constantly being delayed and shifted.