Details Behind How The WWE Royal Rumble 2024 Landed In St. Petersburg, Florida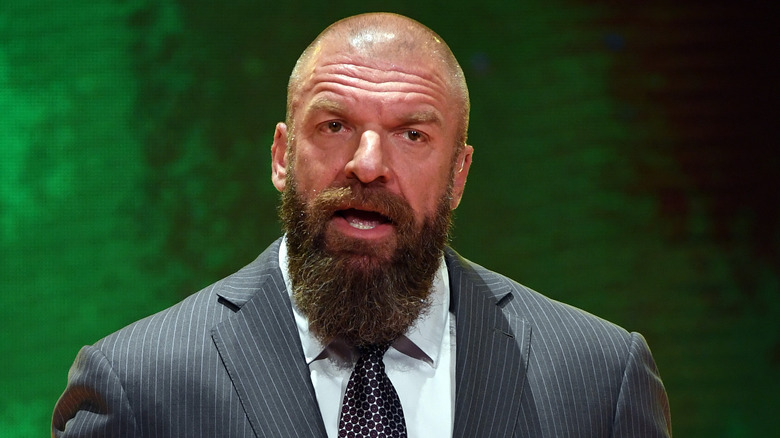 Ethan Miller/Getty Images
For several months, reporting suggested that there were two top contenders to host WWE Royal Rumble 2024, those being Orlando, Florida and Tampa Bay, Florida. The Royal Rumble, consistently one of the most beloved events on WWE's annual PLE calendar, would have been a big get for either city. In the end, Tampa Bay won out, and will play host to its first Royal Rumble since all the way back in 1995 (not counting 2021's fan-less outing in the Thunderdome). The event will technically be held in St. Petersburg, not Tampa proper, and the second-largest city in the Tampa Bay area spent a pretty penny to land the show, according to the St. Pete Catalyst.
Per Jason Latimer, public relations director for Visit St. Pete-Clearwater, the tourism organization spent a hefty $500,000 in its quest to secure Royal Rumble 2024, pulled from its tourist development tax funding. Those funds are taken from what visitors pay to stay at hotels in Pinellas County. While the VSPC hasn't released a forecast for what they expect the Rumble to do for St. Petersburg financially, they do expect the event to "bring over 40,000 people to St. Petersburg and create a significant, lasting economic impact."
It's not hard to see why St. Petersburg fought so hard to bring Royal Rumble 2024 to the area, as big WWE events like the Rumble, WrestleMania, and SummerSlam, routinely lead to an economic windfall for their host cities. Especially in recent years, when the Rumble and SummerSlam joined WrestleMania in running huge stadiums.