WWE's Grayson Waller Compares Wrestling Fans To Taylor Swift Fans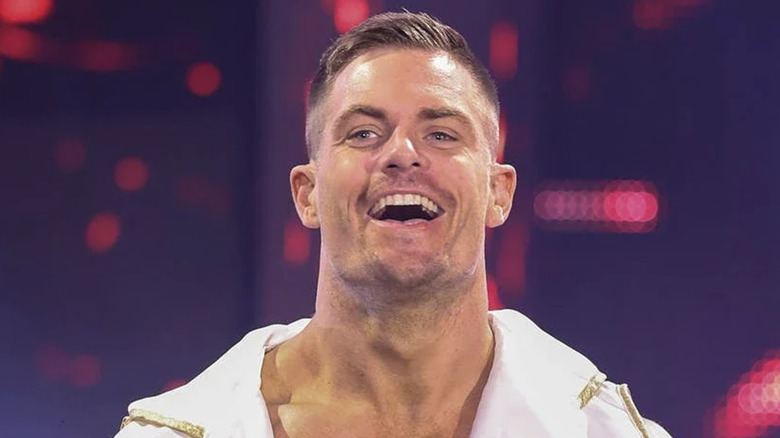 WWE
Grayson Waller made headlines last week when he poked fun of NFL star Travis Kelce for dating a "six" like Taylor Swift. The "WWE SmackDown" star returned to "The Bump" on Wednesday to discuss the online backlash from "Swifties," however he did not change his stance.
"I love to have fun, I love to annoy people," Waller admitted. "I'm not in this community, the Swifties. I always thought wrestling fans were the most disgusting, horrible losers in the world because that's who I have to deal with online all the time. Then all of a sudden, the Swifties come out of their dungeons, you know, breaking out. It's all mums, grumpy mums, they have all these twos trying to defend a six. I'm having the best week of my life. It's been a lot of fun."
Following his initial comments, Waller took to social media to issue an "apology" of sorts, albeit condescending while continuing to troll the fans. He stated, "I'm sorry that you define yourself by another woman and her accomplishments. It's kinda sad, to be honest. Now I've got all these swamp donkeys in my DMs saying mean things, saying I'm a 'zero out of ten.' Leave the roasts to the professionals, go back to trading friendship bracelets like a bunch of four-year-olds."
During his time with WWE, Waller has been known to poke fun at other sports entertainers and celebrities, both on the mic and on social media. Earlier this summer, he exchanged words on Twitter with Dwayne "The Rock" Johnson while trying to claim that his Madison Square Garden debut was better than that of "The Great One."
If you use any quotes from this article, please credit "The Bump" with a h/t to Wrestling Inc. for the transcription.