Melina Speaks On Her Time Working With Controversial WWE Trainer Bill DeMott In OVW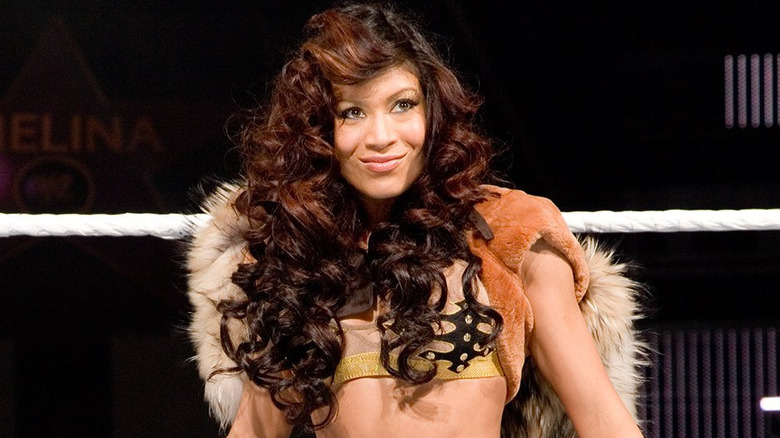 WWE
Former WWE Women's and Diva's Champion Melina has nothing but good memories of WWE developmental. "You are getting paid to learn how to wrestle or to refine your skills," Melina told "Wrestling Shoot Interviews" recently. The subject turned to controversial trainer Bill DeMott, who was fired from WWE for his abusive training style, but Melina says she never felt belittled or abused by DeMott's style.
"For me, Bill DeMott was incredible because he pushed us to our limits," Melina said, noting that DeMott was a big advocate of as much physicality as possible in training, to see what students can endure, and to make the punishing schedule easier. Melina has recently spoken about how many injuries she's received over the course of her career, even tearing her ACL at one point.
"His drills and the things we did with him was a blow-up," Melina said. The former champion said she enjoyed working with DeMott and always thanked him. "I was good at it." Her comments align with recent free agent Heath's memories of DeMott, who compared the former Misfits In Action member to a general or a drill sergeant in the way he ran his training program. Like Melina, Heath also said that DeMott was a tough coach but never claimed to have seen the darker side that other trainees saw. DeMott was fired from WWE after stories surfaced of DeMott's cruel, creative punishments in his time as head of developmental, which even included ordering Zack Ryder (now known as Matt Cardona) to take a naked Stinkface as a punishment.