Baron Corbin Opens Up About WWE NXT Return, Explains Meaning Of 'Burn The Ships'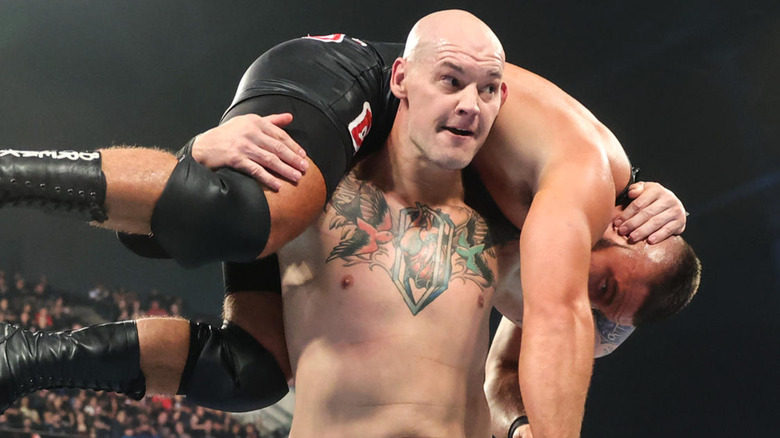 WWE
After nearly a decade on the main roster, with some good moments and some not-so-good moments, Baron Corbin finds himself back in "WWE NXT," trying to reinvent himself. 
So far, he feels it's going well because it's given him a refresh with the main roster audience, while he's also got a bit more freedom under "NXT" head Shawn Michaels.
"I think the audience may have needed that break, so being in 'NXT' is giving them a couple of months away from me," Corbin said in an appearance on "Insight With Chris Van Vliet." "But I'm still grinding down there, and, you know, Shawn has grabbed on and [is] like, 'What do you want to do? We want you to work Carmelo. What do you want to do, though?' So he explained it, and I said, 'Man, I would love if we could just let me build what I want to be. Like, let me have control one time.'" 
The creative freedom that Corbin has been given on "NXT" has resulted in him adopting a "burning of the ships" concept, where he burned remembrances of his previous gimmicks.
"My first [new] gear with the ships, the burning of the ships, that was my whole philosophy," Corbin said. "It's an old thing where ... it's the best because it's like, 'Hey man, we're abandoning everything, and it's either going to work or we're going to die. We're going back on their ships if we do it.'"
He added that he needed a reset, having been with WWE for over 10 years, which is why fans seem to connect with his "NXT" character.
"I've been around a long time, 11 years now, and it's like, 'Man, we can make one more real strong run, and we've got to burn everything in the past, and it's all or nothing.' And I think that's what people are saying and feeling and connecting to."