LA Knight Talks About His Progress In WWE Saying, 'I've Gotta Defend It At Any Point'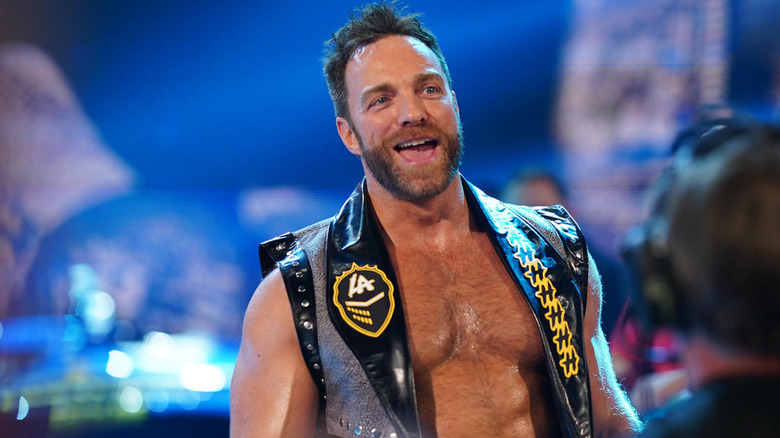 WWE
WWE star LA Knight has quickly become a crowd favorite in the WWE, but he hasn't had much time to enjoy his success. He stated that he constantly looks over his shoulder in fear of losing his current spot.
Ahead of his high-profile match against Roman Reigns at Crown Jewel, Knight spoke to "Metro" about defending and holding his position in WWE, and he expressed his concerns about it all coming to an end.
"As long as I've been doing this, I'm always looking over my shoulder that like, at some point, somebody's going to try and come and take this all away from me. And I've gotta defend it at any point. And I mean that in the realest way possible," said the 41-year-old. 
Knight stated that he would like to bask in the adulation he's received but revealed that it's been tough for him to do so. He vows to keep pushing to become an even bigger star.
"Like, I'd like to enjoy this, but it's tough to, and I know that sounds like some Freudian, put me on the couch thing. But legit, I'm always over my shoulder making sure that, okay, who's behind me, what's going on? Because I'm going to make sure this thing keeps moving forward. Because anytime anybody comes knocking on my door, I gotta handle that," said Knight.
Knight's stock has risen significantly over the last year or so and has become one of the top babyfaces in the company. At last Saturday's Crown Jewel Premium Live Event, he received his first world title opportunity on WWE's main roster, when he faced the Undisputed WWE Universal Champion Roman Reigns. However, the former Eli Drake lost in the main event of the show as Reigns continued his long world title reign.