Chelsea Green Has Disturbing Backstage Encounter With Former WWE Star At Raw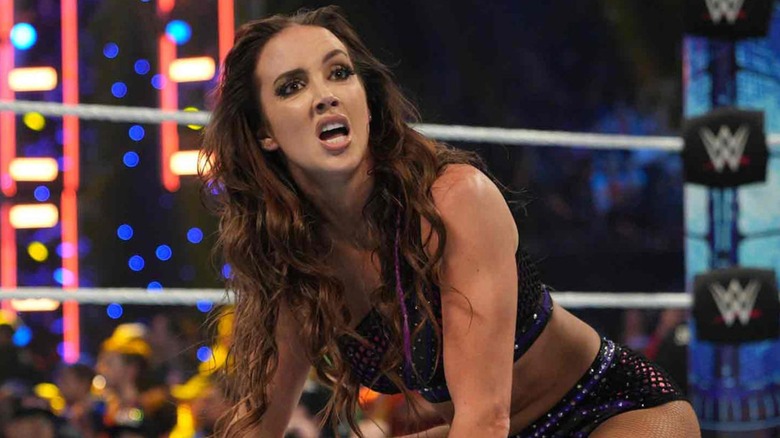 WWE
It never was and is still not Gene Snitsky's fault. Chelsea Green, one half the WWE Women's Tag Team Champions, found this out on last night's "WWE Raw" following her elimination from the No. 1 Contender's Battle Royal to determine Rhea Ripley's next challenger. As seen below, Green was seen walking backstage complaining about the fact that she was included in the battle royal, a match that gave her "charity vibes" earlier on the show. 
"No matter what, I'm a champion, and nobody should have put Piper [Niven] and I in that match. Who's to blame for that?" Green asked. Just then, Snitsky confronted Green and delivered his "It wasn't my fault" catchphrase, causing a shocked-looking Green to storm away. 
Wait for it.
WAIT FOR IT!#WWERaw pic.twitter.com/TiPxsztK7F

— WWE (@WWE) November 7, 2023
This was Snitsky's first appearance on WWE TV since his release from the company in December 2008. In subsequent years, Snitsky wrestled the indie circuit and even had a brief run in Impact Wrestling as a member of Team Dixie in 2014, but did not enjoy an extended run with the promotion. Most recently, Snitsky returned at MLW's Never Say Never event to defeat Yoscifer El in what was his first singles match in over 10 years. Thereafter, Snitsky also wrestled MLW World Champion Alex Kane at an MLW taping in September but has remained away from Court Bauer's promotion since. 
One can assume Snitsky was visiting his old colleagues backstage since "Raw" was held in his home state of Pennsylvania. It's unknown if the 53-year-old has inked a WWE Legends deal to return to the company, or if this was a one-off cameo.