Kevin Nash Suggests Game-Of-Thrones-Esque Solution To AEW's Problem With Leaks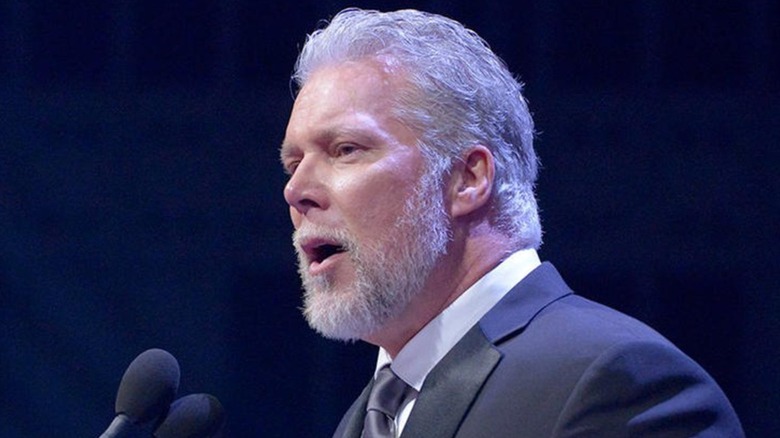 WWE
Dave Meltzer recently reported that some AEW wrestlers have been receiving their creative plans later than usual, leaving them frustrated with their lack of long-term creative direction. The report led to AEW executive Jerry Lynn blaming "wrestlers and God knows who else" for disclosing backstage affairs to dirt sheets and podcasters, stressing that the people leaking information are "doing damage to the product and the industry."
The strongly-worded tweet from Lynn caused quite a stir within wrestling circles, with some advising AEW CEO Tony Khan on measures he could take to avoid such mishaps. On the latest "Kliq This," WWE Hall of Famer Kevin Nash shared his two cents on the matter, asking Khan and others in AEW to adopt a Game of Thrones-esque strategy and deliberately leak false information to catch the culprit.
"It's real simple — I'm going to tell you guys how to do this," Nash said. "You tell two or three people the wrong information, and [if] it f—ing gets out, you know who the rat is. That's like booking 101. Sit people down and tell them, 'Hey I don't want this to get out, but this is what we're doing.' And if it gets out, you've only told three people — guess what? Voila!"
Previously, the likes of Bruce Prichard and Eric Bischoff have implied that some within WWE used to purposely leak false information to Meltzer just to stir the pot and pull a swerve by altering WWE's creative direction. Prichard has even suggested that Meltzer has zero idea about the inner workings of WWE's creative team, and typically only hears "bits and pieces" and "buzzwords" without knowing the true goings on.