Bully Ray Is Curious About WWE's Intentions With Roman Reigns' Title Run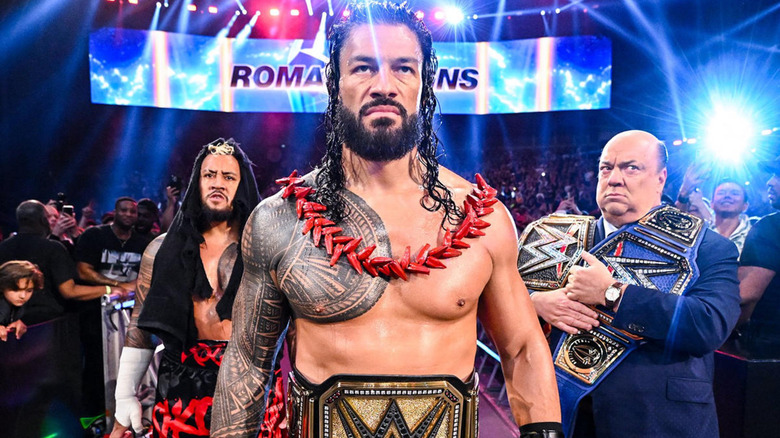 WWE
Cody Rhodes has talked about "finishing the story" and finally dethroning Undisputed WWE Universal Champion Roman Reigns at WrestleMania 40. But Bully Ray wonders if Reigns will find a way to escape WrestleMania with his reign intact, possibly leading to him entering the upper echelon of WWE World Champions, especially now that WWE seems to not be referencing Bob Backlund's long reign.
"Within the past six months, [WWE has] mentioned Backlund's name?" Bully Ray asked his "Busted Open Radio" co-host Dave LaGreca. LaGreca responded in the affirmative. "Now all of a sudden they've found a way to eliminate Backlund's name?" Bully continued, noting that on this past Friday's "WWE SmackDown," Reigns said he's only chasing Hulk Hogan and Bruno Sammartino, with Michael Cole not mentioning the long reign of Backlund in the late '70s and into the early '80s. 
WWE initially recognized Backlund's reign as being over 2,000 days, though he suffered two controversial losses, one to Antonio Inoki and the other to Bobby Duncum Jr.
"They're trying to make it easier for Roman to surpass Hogan," Bully suggested. Backlund was the second longest reigning champion until WWE started mentioning — albeit not recognizing — Antonio Inoki's 1979 win over Backlund. This would imply that Reigns could become the second-longest reigning world champion, behind only Bruno Sammartino if he surpasses Hogan's 1474-day title reign sometime in September next year.
How Cody Rhodes could be affected by WWE not mentioning Backlund's reign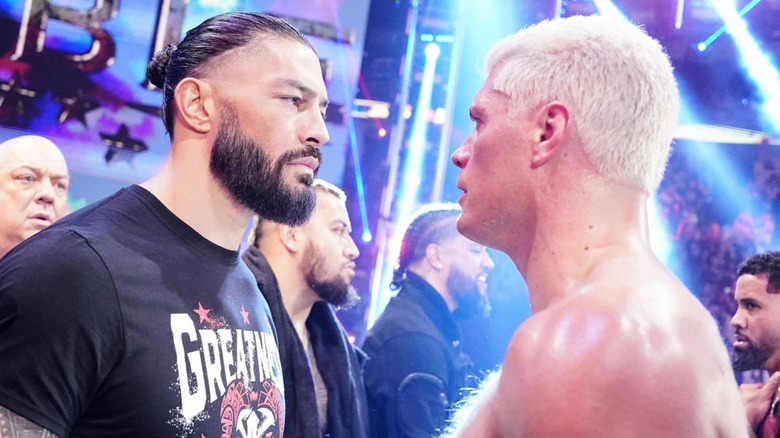 WWE
Bully Ray pointed out that WWE not acknowledging Bob Backlund's lengthy world title reign isn't good news for Cody Rhodes if he were to face Roman Reigns at next year's WrestleMania.
"This does not bode well for Cody at [WrestleMania] 40," Bully warned. "Why would they get rid of Backlund's name? It's been there since day 1!" 
A producer on the show went on to point out that WWE commentator Corey Graves mentioned Antonio Inoki's win over Backlund when WWE announced the NJPW founder's death last year. 
Earlier this year, it was reported that a rematch between WrestleMania 39 opponents Rhodes and Reigns was the long-term plan, but it is not certain where or when the match could take place, with WrestleMania 40 a possibility but not definitive. Reigns has been WWE Universal Champion since August 2020, with his reign crossing 1100 days. "The Tribal Chief," who is now a part-time performer in the company, has defended his title just five times this year, one of which was against Rhodes at WrestleMania 39.