Why Cary Silkin Isn't Sure About AEW Boss Tony Khan's ROH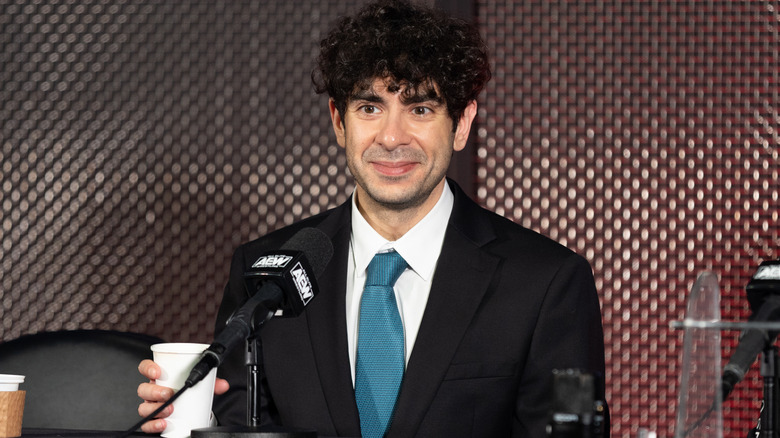 AEW
As much as any wrestler, Cary Silkin is synonymous with Ring of Honor. He owned and operated the promotion from 2004 to 2011, and then continued on as an ambassador until ROH was acquired by Tony Khan in 2022. As such, Silkin is understandably very protective of the promotion and its future, even if he is no longer involved on a regular basis.
Shortly after the sale, Silkin expressed mixed emotions about Khan purchasing ROH, calling it "a gut punch and a great joy at the same time." He has since gone on to criticize certain aspects of Khan's ROH presentation, most notably Khan's usage — of lack thereof — of past ROH stars like Jay Lethal. 
In a new appearance on "The Insiders," Silkin expanded a bit on some of his issues with Khan's ROH since it started airing weekly shows on HonorClub. He noted that, while he didn't have anything personally against Khan, the promotion didn't have the feel it once did during Silkin's glory days.
"It's still alive today, but it's ...it doesn't have ... even in the worst times of my Ring of Honor, even in the worst times of the Sinclair Ring of Honor, there was like 'We're all in this together' kind of," Silkin said. "It was a family; the fans are family. And I like Tony Khan, and he's a good guy, and he's got so much on his plate that I just think the current Ring of Honor is ... I can't come up with the right words," he continued. "And maybe I'm sour grapes a little. But it's not gelled together properly."
If you use any of the quotes in this article, please credit "The Insiders" and provide a h/t to Wrestling Inc. for the transcription