Road Dogg Reveals Who 'Put His Neck On The Line' To Bring Him Back To WWE In 2011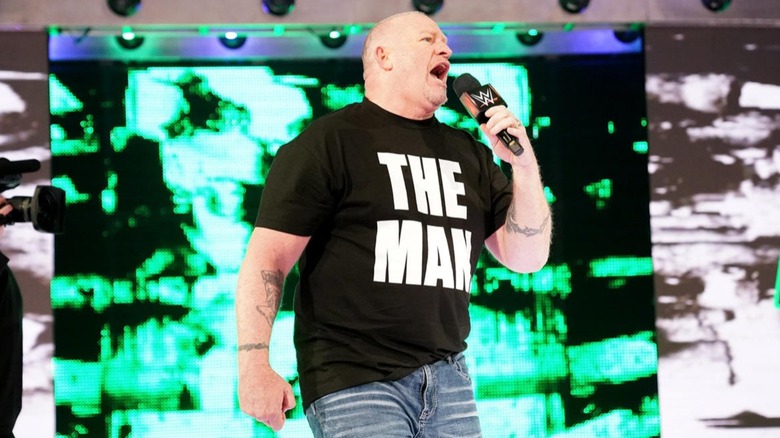 WWE
"Road Dogg" Brian James has been able to work in front of the camera and behind the scenes in WWE, but he hasn't always been on the best terms with the company. After finding success as a tag team star with Billy Gunn as the New Age Outlaws, he departed from the company before going to TNA Wrestling, where he took shots at Paul "Triple H" Levesque, Vince McMahon, and WWE.
James was brought back in 2011 and would later make an appearance at the Slammy Awards with other former members of the D-Generation X stable. He credited Levesque for making the call to him about returning as a producer and, eventually, for one last Outlaws run.
"So I got the call probably three months before I actually started and just had to kind of reset, restart everything on an employee level, but Hunter was the one that called me," James said on his "Oh...You Didn't Know" podcast.
James also noted that Levesque talked with his brother, Brad Armstrong, while he was working for WWE at the time, to find out where James was at in his life after years of substance abuse issues.
"[Levesque] was like, 'Hey, is he sober?' And [Brad] was like, 'Yeah, he's doing good.'" James explained. "And so [Levesque] called me and said 'Do you want to come back? Remember how we used to kind of do stuff and produce and put stuff together, and do you want to do that?' And I was like, 'Heck yeah, I would love to do that."
His Track Record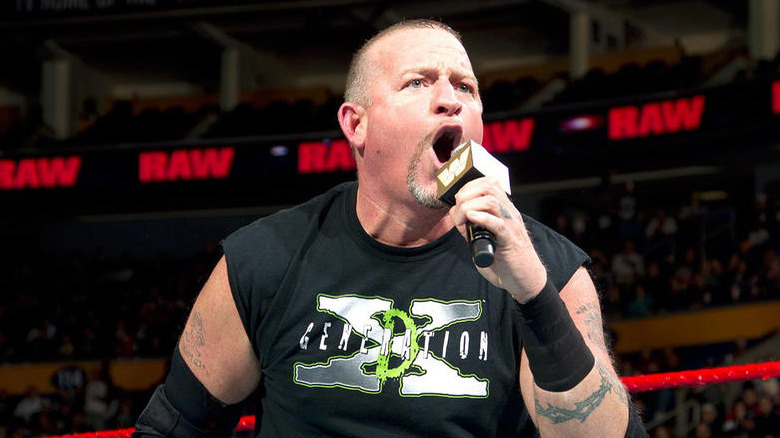 James says he didn't get sober just to return to WWE for a job, but to save his life and his marriage. It just so happened that it led to his WWE return. He noted that even though Vince McMahon was against bringing him back due to his past drug addiction, Levesque pushed for it. James admitted that he had made mistakes, and his track record said people shouldn't trust him, but Levesque wanted him there.
"[Vince] only knows what he knows, and that's who he knows I am," James said. "Hunter believed in me, you know what I mean? He believed that I had something to offer and put his neck out on the line. I don't think, you know, that's metaphorically speaking, but he said, 'No, I want him.' And Vince said, 'Well, that's it's on you when it goes awry.'"
In 2014, James began working behind the scenes in WWE, and he became the "WWE SmackDown" head writer two years later. He ultimately resigned from that role, however, going to work in "WWE NXT" alongside Levesque. In January 2022, he was released from a position at the Performance Center before being rehired as Senior Vice President of Live Events in August 2022, also by Levesque.
If you use any of the quotes in this article, please credit "Oh...You Didn't Know" with an h/t to Wrestling Inc. for the transcription.