Iron Claw Actor Shares Newfound Respect For Pro Wrestlers: 'They're Real Artists'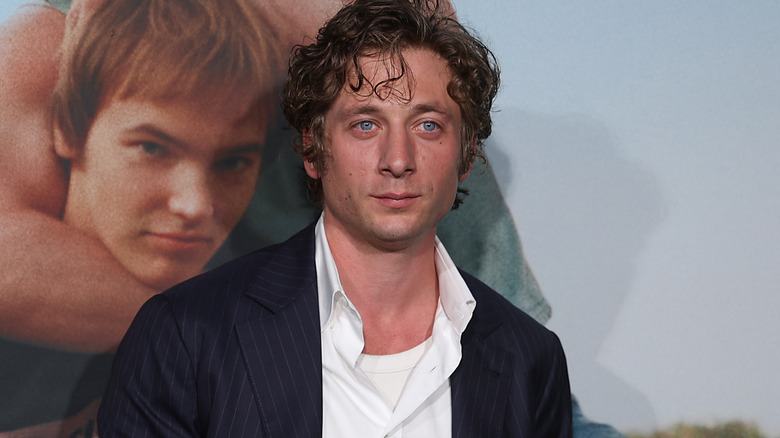 Omar Vega/Getty Images
In preparation for "The Iron Claw," a biographical sports film depicting the Von Erich family, several of the actors aboard the project underwent special training to give themselves a better perspective on the inner workings of the professional wrestling world. During one of the film's promotional events, Jeremy Allen White, who portrays Kerry Von Erich in "The Iron Claw," noted that through his training alongside Chavo Guerrero, he developed a deep appreciation for the artistry that was incorporated into the action.
"What struck me in working with Chavo and preparing was, I was thinking about it in the sense of a choreographed fight scene, where I was like, 'Okay, I'll hit the guy here, and I'll drop kick here, and I'll go off the rope here.' But I wasn't thinking of it in the sense of a full performance, a full narrative, full storytelling. The moments in between these moves are oftentimes even more important for the audience than the moves themselves. That's what gets people sucked in. That's what gets people excited," Allen said (via video shared by Deadline).
While Allen initially viewed professional wrestling as a choreographed routine, Guerrero later taught him about the importance of ironing out the finer details in between the moves as well. In one instance, Allen was jumping off the ring ropes, which naturally elicited a sense of exhaustion. When Allen then wanted a moment to catch his breath, Guerrero encouraged him to "charge up" instead.
"That was fascinating, understanding the wrestling world in that broader aspect of the storytelling and these guys as real performers, outside of the obvious athleticism," Allen said. "They're real artists, and real performers, and real storytellers."