Zac Efron And Jeremy Allen White Discuss Training For And Filming The Iron Claw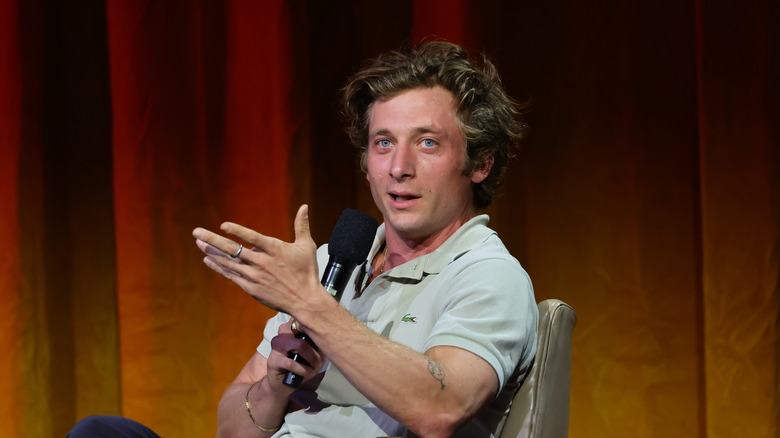 Matt Winkelmeyer/Getty Images
"The Iron Claw," Sean Durkin's film about the Von Erich wrestling family, hits theaters on December 22. The biopic has generated plenty of excitement over the past year, from AEW World Champion MJF securing a role in the film to the first trailer being released last month. And now, three of the starring actors are taking people behind the scenes regarding the process of learning the wrestling ropes.
In an interview with Entertainment Weekly, Zac Efron, Jeremy Allen White, and Harris Dickinson, who portray Kevin, Kerry, and David Von Erich in the film, respectively, talked about training for wrestling to prepare. According to Efron and White, it wasn't pretty in the beginning.
"We have some pretty funny iPhone footage of us seeing our wrestling for the first time," Efron said.
"I was like 'Oh, that's what it looks like,'" White added. "'Got some work to do.'"
Training can't compare to the real thing, however, and the actors experienced other feelings when they filmed the wrestling matches in front of a live audience. Dickinson compared the moment to theater, while Efron and White admitted that performing in front of a wrestling crowd was when things really clicked.
"Those background performers made me feel like I belonged there," White said. "Leading up to those wrestling sequences, that's probably when I was feeling most insecure. It takes such confidence and skill to walk into a ring like that and perform." Efron, meanwhile, noted that the live crowd being added was an unpredictable experience.