Warner Bros. Shelves Already-Filmed Movie Featuring WWE Star John Cena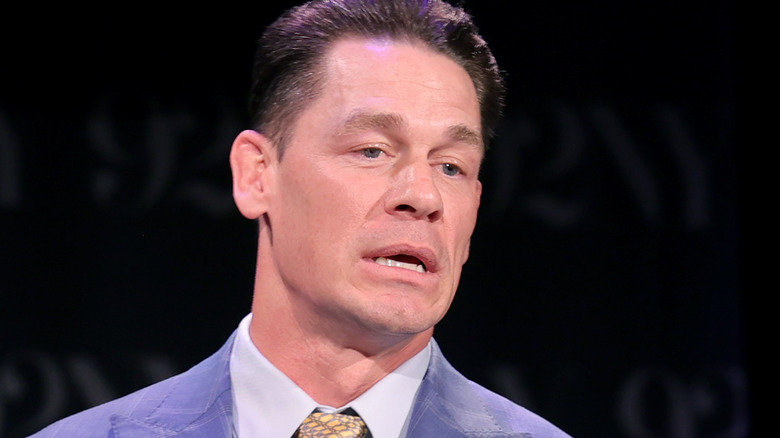 Michael Loccisano/Getty Images
Bad news for fans of both Looney Tunes and John Cena: The upcoming Cena vehicle "Coyote Vs. Acme," which finished filming a year ago, has been shelved by Warner Bros., according to The Hollywood Reporter.
The film —  a mix of live-action and CG animation based on the Wile E. Coyote character created in the late 1940s by Chuck Jones and Michael Maltese, as well as the 1990 New Yorker article "Coyote v. Acme" by Ian Frazier — reportedly cost between $60 million to $80 million and was originally going to be released on the streaming site Max. The studio then decided to give "Coyote vs. Acme" a July 2023 theatrical release, but removed it from the release calendar in April, putting "Barbie" on the schedule instead. In a statement released on social media, director Dave Green said he was "beyond devastated" by the decision.
— Dave Green (@dgreenmachine) November 9, 2023
Cena also seemed to reference the move earlier on Thursday in a cryptic Instagram post, which fans at the time speculated could be related to the end of his wrestling career following his loss to Solo Sikoa at WWE Crown Jewel and the end of the SAG-AFTRA strike, which had facilitated his most recent WWE run. The imaged posted prominently featured the words "The End," appearing to follow in the same vein as recent images of athletes who had played their final games, but the Looney Tunes style background seems to reference the end of "Coyote vs. Acme" instead. According to The Hollywood Reporter, filmmakers were informed of Warner Bros.' decision ahead of time, which explains Cena's post precipitating the official news.