Lance Anoa'i Details Why He Left MLW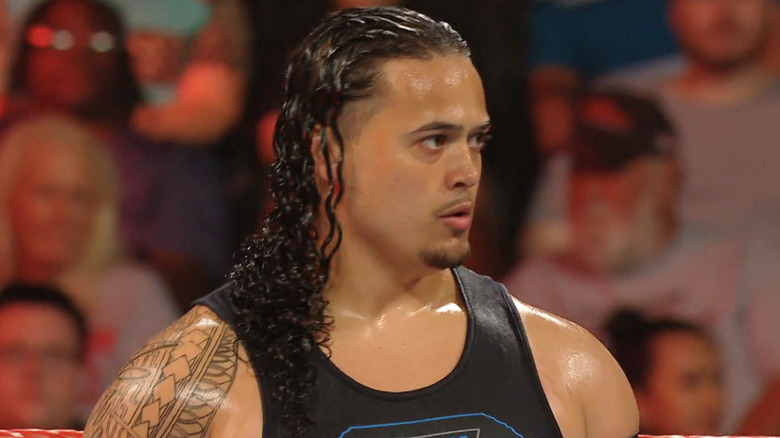 WWE/Peacock
The Samoan Swat Team, Lance Anoa'i and Juicy Finau were released from their contracts with Major League Wrestling last month, and in a new interview with Wrestling News Co., Anoa'i says that the departure from MLW was amicable.
"I enjoyed all the opportunities [MLW] gave me," Anoa'i said, noting that he's been in every MLW Battle Riot, but upon returning from an excursion in Pro Wrestling NOAH, the former MLW Tag Team Champion found that the promotion didn't have any ideas for him. "They had no dates for me, nothing for me, nothing was planned...since they didn't give me no dates or anything, no vision." 
Lance feels the ideas that had been presented to him and his cousin when they signed with MLW weren't coming to fruition, frustrated by the lack of follow through on the promises.
"I don't want my value to go down," Anoa'i said, grateful for how much time MLW allowed him to tour Japan with NOAH and the quality of tag teams they were able to wrestle despite the unfulfilled promises, but Anoa'i was frustrated watching his family succeed elsewhere. "I just wanted that freedom, especially with my family being at the top of the best company there is." 
According to Anoa'i, he hasn't been contacted by WWE yet but is now free to join his cousins, Jey Uso, Jimmy Uso, Solo Sikoa, and Undisputed WWE Universal Champion Roman Reigns in the long, twisting storyline surrounding The Bloodline. His father Samu has also expressed hope that his son will someday join the rest of the Anoa'i Dynasty in WWE. Lance previously appeared in a segment on "WWE Raw" in 2019, where he was humiliated by Shane McMahon.