Why Bianca Belair Might Follow Becky Lynch's Lead, Return To WWE NXT For Women's Title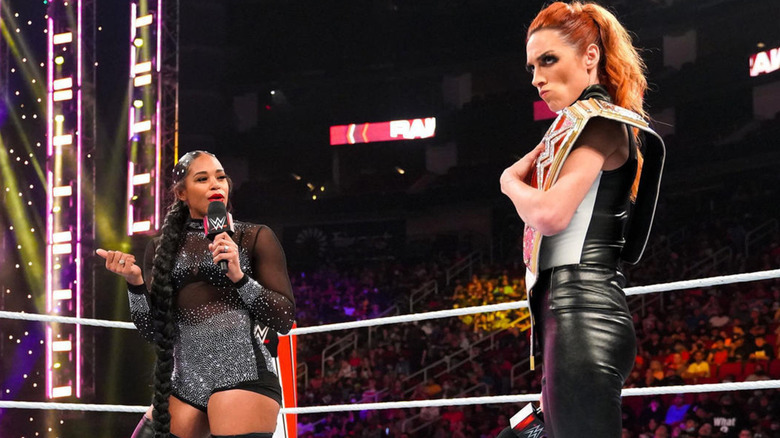 WWE
Bianca Belair is keen to emulate Becky Lynch by returning to "WWE NXT" and capturing the "NXT" Women's Championship.
Belair, in a recent appearance on "The Wrestling Classic" podcast, stated that she understood why "The Man" returned to her roots in "NXT" to win the one title that had eluded her in WWE.
"When I saw Becky in 'NXT' and then she got the title, I was like, 'Oh, wait,' because she never got the title when she was in 'NXT' and so I was like very happy for her. I was like, 'You go and get that title' because we all know that — especially because when you start in 'NXT' — that's where you're trying to prove yourself," said Belair. 
She added that she wants to follow in Lynch's footsteps and eventually capture the "NXT" Women's Championship, which she couldn't win in her four-year run on the developmental brand.
"So when I saw her get that title I was like I know that was like a check mark for her. And even though she's gone to do like great things, that was always like something she wanted to check off her list," said "The EST of WWE." "I'm like, 'You know what, I can feel her' because I feel the same way. So yes I can see like one day trying to go and mark that off of my accomplishments list because I was never able to do that."
Bianca Belair on why it's important for her to win the NXT title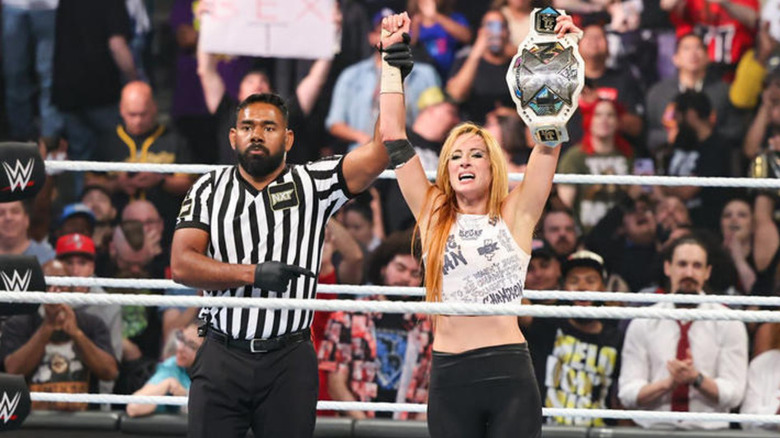 WWE
Bianca Belair explained the importance of winning the "NXT" Women's title, despite her significant achievements on WWE's main roster.
"That's [NXT] where the grind is like real and you're trying to show like I belong here and that's like the foundation of everything," said Belair. "So to leave 'NXT' without the title, even though you go and, you know, I was able to, like Becky, main event at WrestleMania, I've been three-time champion, I've done historic matches on the main roster. [But] it's still in the back of your mind, where you're just like, but I never got that back then. For me, that 'NXT' title was like validation for me when I was in 'NXT' and I never understood like, 'Why can't I accomplish this and get this title because if I can't do this here, how can I do things on the main roster?'"
Becky Lynch returned to "NXT" in September to face then "NXT" Women's Champion, Tiffany Stratton. She won the match and began her first reign as "NXT" Women's Champion, lasting 42 days, before losing it to her compatriot, Lyra Valkyria.
In her four-year spell on "NXT," Belair had the opportunity to win the aforementioned title a few times but lost to the likes of Rhea Ripley and Shayna Baszler. But, "The EST of WWE" has had greater success on the main roster, with three title reigns.