AEW World Champ MJF's Screen Time In The Iron Claw Movie Reportedly Revealed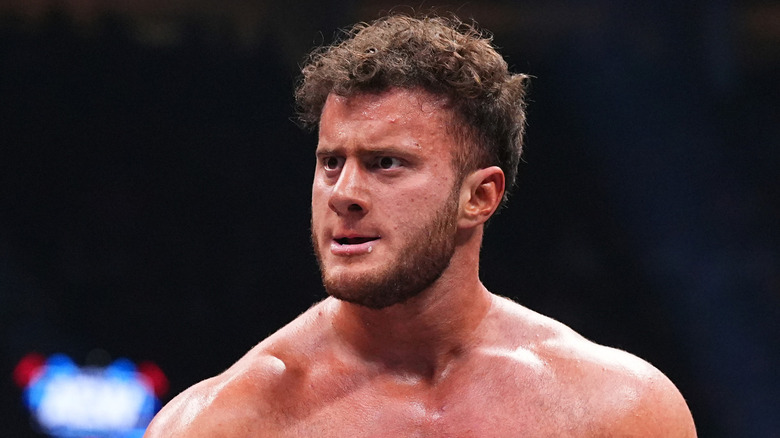 AEW
It was revealed yesterday that, in addition to playing a role in the movie, AEW's MJF is an executive producer for A24's upcoming wrestling film "The Iron Claw." With members of the press beginning to see the movie ahead of its December 22 release, positive word of mouth is starting to spread. Additionally, film critic and wrestling fan Siddhant Adlakha shared an interesting detail for wrestling fans. AEW World Champion MJF can only be seen in one shot of "The Iron Claw" and is essentially playing a version of himself.
MJF's small role shouldn't come as too much of a surprise. His character, Lance Von Erich, only played a minor part in the family's story. With major real-life figures such as the youngest Von Erich brother, Chris, being left out of "The Iron Claw," it's clear that the film will spend the vast majority of the runtime focusing on its main characters — seemingly Kevin, Kerry, and David Von Erich.
Kevin Von Erich, who is played by Zac Efron, recently saw "The Iron Claw" and praised the work of the cast and crew for bringing his family's story to life. Although Kevin was worried about the way the movie would portray his father, who has a reputation for being a tough and demanding man, the retired wrestler feels they did Fritz Von Erich justice
In addition to the Von Erich family, the film will include Ric Flair, Michael Hayes, Harley Race, and Bruiser Brody as characters, though the roles will likely be brief. "The Iron Claw" will focus on the Von Erichs' struggles within the world of professional wrestling and outside the ring, with all of Kevin's five brothers dying for various reasons over the years.