Why WWE NXT Star Lexis King Says Stepfather's Abuse 'Made Me Who I Am Today'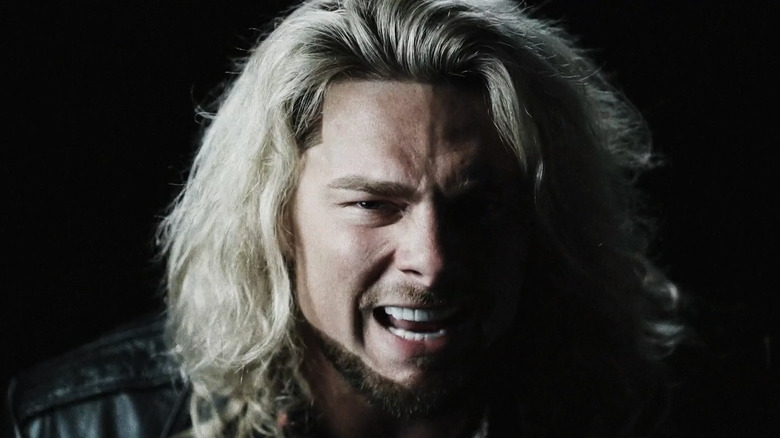 WWE
When Brian Pillman Jr. signed with AEW, many thought he was a can't-miss prospect, what with his look, athletic background, and legendary wrestler father. Unfortunately, outside of a few key matches and moments, Pillman never really did all that much in AEW, making it not much of a surprise when he quietly departed the promotion after his contract expired. Now Pillman, rechristened Lexis King, has joined the roster of "WWE NXT," a place many thought he should have signed with originally. It's become known that the "King" name is in reference to Pillman's stepfather, but his adoption of the moniker is hardly meant to be a tribute, as Pillman explained on Booker T's "Hall of Fame" podcast.
"In a way, he had much more influence on my life than my own father did. I was four years old and I lived under this man's roof until I was 13.;... This man berated me, neglected me, and abused me for about eight or nine years," Pillman revealed "I am a King. I called him Dad. ... He never officially adopted me and gave me his name, but I have every right to use that name because what I went through made me who I am today. I'm more a King than I am a Pillman if we're quite honest."
"If that means when I step into the ring with you that I'm going to be a vile piece of s**t and beat the crap out of you, that's what it's going to be," Pillman continued. "I've been thrown down a flight of stairs by a grown man. Nothing can stop me on this journey to take what I want from NXT. ... I'm Lexis King. people want to talk crap about the name, but they're going to chant it before long," Lexis King made his in-ring "NXT" debut at Halloween Havoc, defeating Dante Chen.