Why Tommy Dreamer Calls 2023 WWE Draft The Worst In History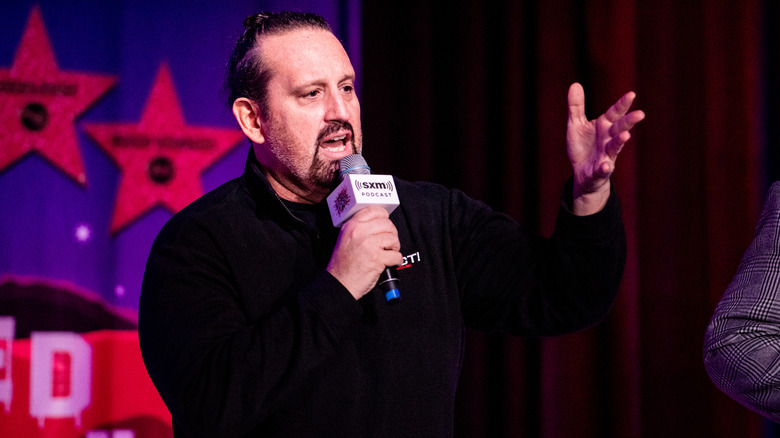 Timothy Norris/Getty Images
It's a day ending in Y, which means "Busted Open Radio" hit the airwaves again this morning. A big topic of discussion was regarding "WWE NXT" last night, as WWE aired a backstage vignette involving Xia Li and Lyra Valkyria. For "Busted Open" co-host Bully Ray, he believes the vignette was much better suited for "WWE Raw," even though it was to set up Li vs. Valkyria for "NXT" next week.
"I believe that vignette with Xia and Lyra was wasted on 'NXT,'" Bully said. "Because it would've done more for Xia Li to do that on "Monday Night Raw," where close to 2 million people would've seen the character development vignette, than it did last night where approximately 700,000 people saw the character developing vignette. If you're going to have her on "Raw," get her character over first, because the moves don't mean a damn thing." Meanwhile, fellow co-host Tommy Dreamer believes things last night are part of a symptom regarding a bigger problem; a lack of follow-up regarding "NXT" stars called up during May's WWE Draft. In fact, it's been so poor to Dreamer, that he considers the 2023 Draft a low point for the annual WWE tradition.
"If we're talking drafts, this draft, I feel, has been the worst draft for talent preparation," Dreamer said. "For 'Hey, we're calling these people up, and we really have done not a whole heck of a lot with them.' You need to do these once talent originally gets called up, like what they did with the women on 'SmackDown.' Not that they're breaking any barriers, the tag team champs, the witches, I've seen vignettes about them, but I'm not really overly invested in them. It's been, perhaps, the worst draft in the history of WWE."
If you use any of the quotes in this article, please credit "Busted Open Radio" and provide a h/t to Wrestling Inc. for the transcription