Tony Khan Shares His Thought On Adam Copeland's First AEW PPV Match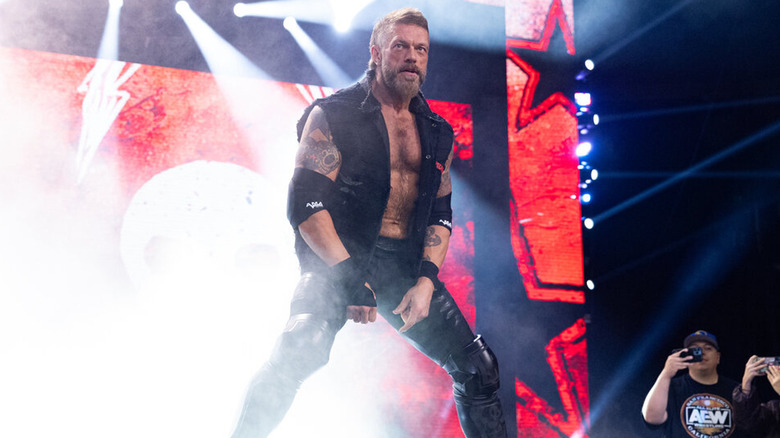 AEW
In less than an hour at AEW Full Gear, Adam Copeland will have his first All Elite Wrestling pay-per-view match — he, along with Sting, and Darby Allin will be facing AEW TNT Champion Christian Cage, Nick Wayne, and Luchasaurus. Earlier this week, AEW CEO Tony Khan spoke about the debut during the Full Gear press event.
"For Adam Copeland to come into AEW and get involved with Sting and Darby Allin makes a lot of sense," said Khan. "I'm glad they were able to open his eyes as to what Christian Cage has become. And now to see Adam Copeland and Christian Cage standing on opposite sides of the ring from each other in AEW is a big deal to me, personally, and I think it'll be a big deal to a lot of the fans. And it's very cool that both of them have maintained such a high standard of excellence. Adam Copeland being in AEW is a big deal for us. I'm very excited for the pay-per-view on Saturday and that match in particular."
It's worth mentioning that Copeland at first wasn't going to get involved with Sting and Allin's feud with Cage, but he changed his tune on the November 1 episode of "Dynamite," after his former best friend threatened to "snap his neck." Copeland made his AEW debut at the end of the WrestleDream event on October 1 — at the conclusion of an AEW TNT Title match between Cage and Allin. Copeland's in-ring debut was on the October 10 episode of "Dynamite," where he defeated Luchasaurus.