AEW's MJF Compares Himself To Will Ospreay, Says He Should Stay 'Very Far Away' From Him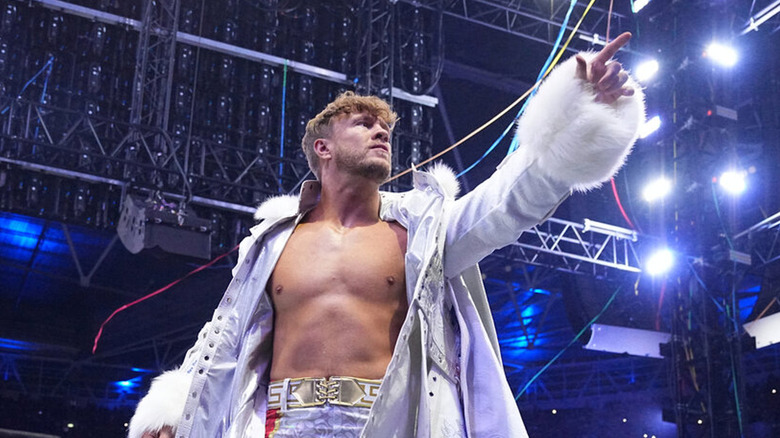 AEW
This past Saturday's AEW pay-per-view, Full Gear, saw two things — Will Ospreay signing an AEW contract in the ring and MJF retaining his title against Jay White even after he was attacked during the "Zero Hour" portion of the event. MJF recently spoke about the newest member of AEW to Sports Illustrated, noting how he didn't think Ospreay was as great as he is.
"Will's great, but he's not the complete package," said MJF. "The scary part is I haven't even hit my ceiling yet," MJF said when assessing his own talents adding, "Luckily for Will, he hasn't had to step in the ring with me. If he never does, he will continue to be lucky."
Later in the interview, the AEW ‌World Champion clarified that he wanted the current IWGP United States Heavyweight Champion to stay away from him.
"As far as Will Ospreay goes, that guy is, as his people would say, a bellend," said MJF. "I would like him to stay very far away from me."
While MJF has no interest in Ospreay, during the Full Gear presser, Ospreay revealed that the "People's Scumbag" was on his list of future opponents. Fans will have to wait for that match-up since Ospreay has to finish his time with New Japan Pro-Wrestling before making his official move to the AEW roster next year. MJF, on the other hand, has to deal with the long list of AEW talent who want a shot at his title including Samoa Joe who, because he helped him retain the ROH Tag Team Titles, is supposed to be first in line.