Jeff Jarrett Reflects On How Ric Flair's Last Match Could Have Gone Differently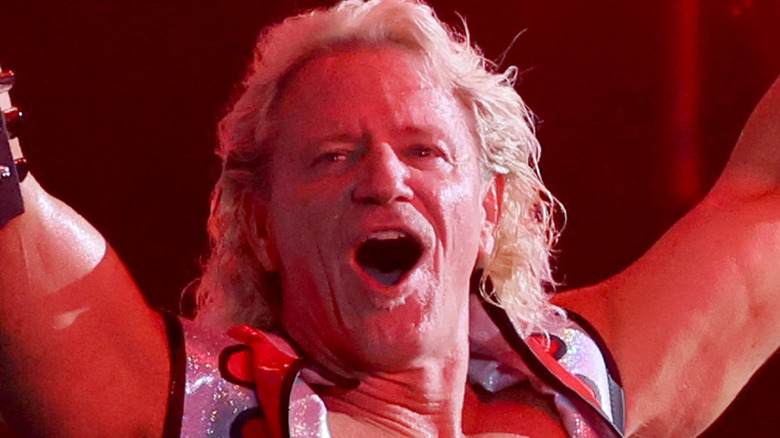 Jason Kempin/Getty Images
At 73 years old, Ric Flair had his much-hyped last match in July at Starrcast V, teaming with his son-in-law, Andrade El Idolo, against Jay Lethal and Jeff Jarrett. The WWE Hall of Famer and wrestling icon's return to the ring didn't come without issues, however, with Flair admitting after the fact that he passed out two times throughout due to dehydration and also missed out on several planned spots, including a suplex from the top rope.
The match finish saw the referee count to three while both Flair and his opponent, Jeff Jarrett, were laid out in the middle of the ring flat on their backs, Jarrett locked in a Figure Four Leglock, with the referee signaling that Flair had just won. After the match, Flair took several minutes to get up and then finally took the microphone to thank the fans for coming out and walked off.
The show also featured a stacked card with talent from wrestling promotions across the world and included a star-studded list of celebrity attendees like Mick Foley, The Undertaker, Bret Hart, and Kid Rock.
What would Jarrett have done differently?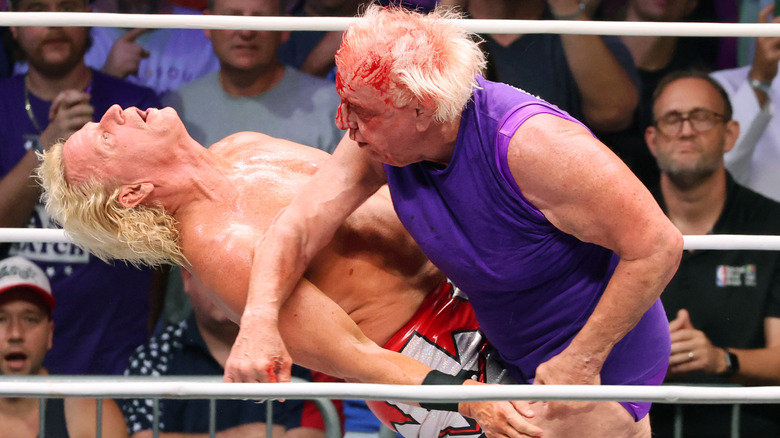 Jason Kempin/Getty Images
"If we had to do it all over again, I'd say, Ric, walk back down that aisle, step up into the ring, leave something and walk out, but do it by yourself," Jarrett said during an AdFreeShows exclusive episode of the "My World" podcast.
"His career, it just spans multiple generations and multiple opponents. I would've loved to have seen him stand in the ring and literally let every light in the ring go dark except one spotlight on him and then just fade out. But you know, it happened as real and as authentic as a lot of things were with that emotion and however, it happened was exactly how it was supposed to happen."
Though it was titled "Ric Flair's Last Match," the 16-time World Champion has teased having another match down the road, which could be the reason he didn't symbolically leave something in the ring, like Triple H and The Undertaker have done before him.
If you use any of the quotes in this article, please credit My World with a h/t to Wrestling Inc. for the transcription.