FTR Address The 'Unresolved Issues' Tainting How Some View CM Punk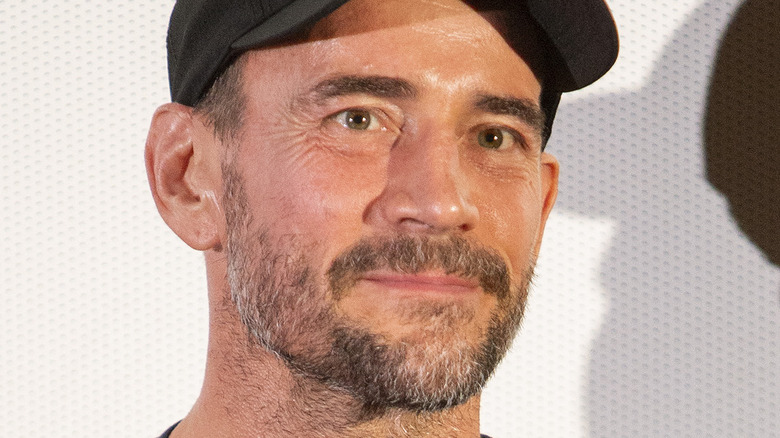 Barry Brecheisen/Getty Images
CM Punk has at least two allies in the locker room, and according to them, a silent majority of AEW stars have been bolstered by the returning star, despite rumors to the contrary.
"I think it's a lot of things from the past, honestly," Cash Wheeler told DAZN's "The Walkway To Fight Club." "I think there's a lot of old grudges, there's a lot of old biases, and I think there's a lot of unresolved issues that are kind of tainting how people react to him now." Wheeler describes Punk as "nothing but nice and helpful to anybody that wants it," including himself and his partner Dax Harwood. "I know there's underlying animosity once you're in wrestling for so long and especially at the top," Wheeler ruminated, "there's gonna be guys that don't get along because you're all vying for the same thing, you want the same title, egos are gonna hit. It's inevitable." 
Wheeler went on to call Punk "inviting" and "company oriented" backstage. "Anything to the contrary I think it's uneducated to go off of it." Wheeler thinks that only one side of the story has been given any light because Punk hasn't publicly commented on the rumors of backstage tensions. 
"He's not gonna give it that much time of day and that much notoriety because it doesn't deserve it. But I will say, there's two sides to every story, somewhere in the middle that's the truth. He's been nothing but a great person," Wheeler said, reiterating that Punk has been "a great mentor" that wants what's best for AEW. "That's why he wants the biggest houses, biggest gates, the most fans in the arena." 
Wheeler wouldn't delve into specifics, opting to say "time will tell" how well-meaning Punk has been since returning to the wrestling world in 2021, "and anything to the contrary – in my opinion – is people being childish and behaving like middle schoolers."
'What's the better headline?'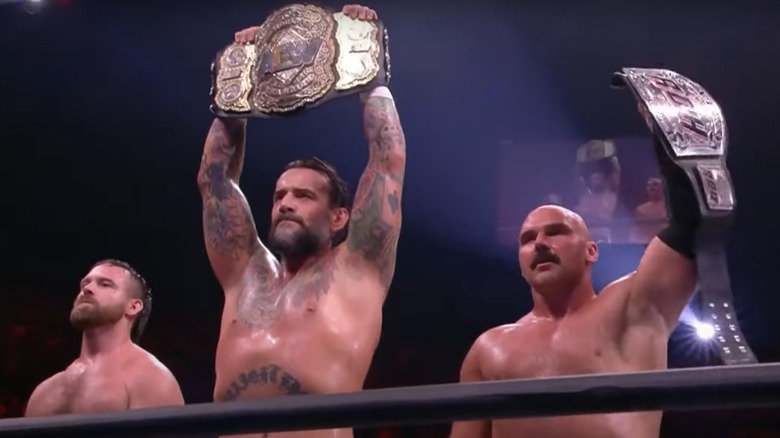 AEW/YouTube
Harwood was quick to diagnose the speculators as insecure. "What's the better headline? 'CM Punk goes into business for himself?' or 'CM Punk invites Will Hobbes into his locker room and explains to him for 30 minutes what he could've done to better himself in the match earlier?' or 'CM Punk goes to Danhausen, who came and asked him for advice, watched his match and CM Punk gave him notes of advice of what he can do better next time?'" Harwood also mentions Punk watching Brock Anderson in a tag match and giving him notes, and ultimately having an open door to his locker room, but feels the headlines skip that part. "It's always gonna be the one about CM Punk going into business for himself."
"He's one of our best friends because we all share the same passion: Professional Wrestling," Harwood professed, "and sometimes passion can come off like being an asshole but he wants the best for us. He wants the best for AEW, and he puts AEW above himself." Harwood says that not many guys have the love and passion for the business that Punk has, and concludes by wishing that guys would stop seeing Punk as an ex-WWE guy that's taking someone's spot, and instead recognize how much he has to offer. According to Harwood, Punk let him call the lauded singles match between the two wrestlers, and Harwood knew that even in loss, wrestling CM Punk one-on-one would make him a bigger star.