Tony Khan Praises Recent AEW Women's Bout As "Career Match"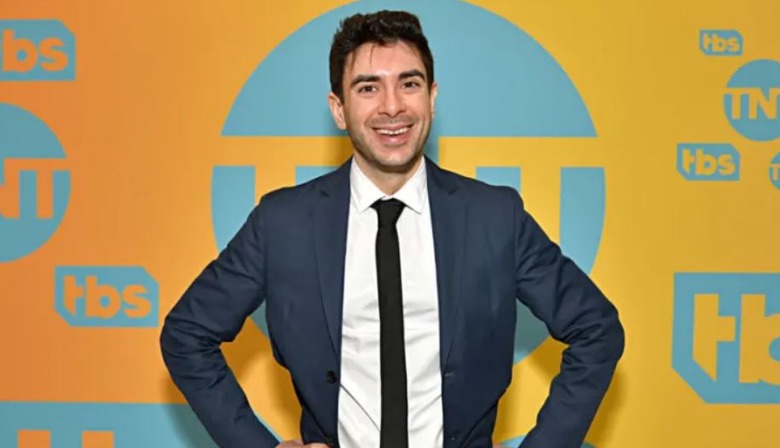 Twitter
AEW President Tony Khan has recently spoken with Busted Open Radio about the most recent episode of AEW Rampage. The show was headlined by a TBS Championship match between Jade Cargill and Anna Jay and Khan was impressed with the match, believing it was the best of both women's careers.
"Then what an awesome main event for the TBS Championship," Tony said. "Jade Cargill making her first-ever defense of the TBS Championship, in the main event of Rampage, against Anna Jay. They are both really young, and they are both very early in their pro wrestling careers, and I thought it was a career match for both of them.
"Anna Jay has been in some great matches, and some great tag matches. But I thought this was the best I've seen Anna Jay in. Now with Jade being 25-0, I really believe that this was the best of the 25 matches."
Tony Khan admits to being impressed by how quickly Jade Cargill has improved. However, he is also not shocked by the situation as she is someone with a genuine athletic mentality. The AEW President noted that she is someone that he can count upon.
"To see how far Jade has come so quickly, it's so impressive, but it's not surprising to me at all. When Jade signed here, I could see the athletic potential. Absolutely, Jade looks like a big star, and not only does she look like a huge star, but also has the most athletic ability, somebody who played college sports and has that athletic mentality that you can count on.
"Also, somebody who is very aware of the clock in her position, knows where the time of the shows at. As a basketball player, she knows how to watch the clock. For me as a coach, I really appreciate that. You can count on Jade, she's proven it time and time again. And she absolutely delivered in that main event spot."
It isn't just Jade that Tony Khan has been impressed with so far. He also took the time to praise Anna Jay, who he thinks has had two of her best matches just in this month alone.
"Anna Jay, once again, she's had some great matches in the past year," he said. "Just on Rampage, in the past month, I think we have seen Anna Jay have some of the best matches of the show now. With her main event match with Jade, and also that epic street fight on New Year's Eve, Tay and Anna Jay vs. Penelope Ford and The Bunny. So, I was thrilled with that main event."
If you use any quotes from this article please credit Busted Open Radio with a h/t to Wrestling Inc. for the transcription.