Anthony Bowens Breaks Down The Evolution Of 'Scissor Me Daddy'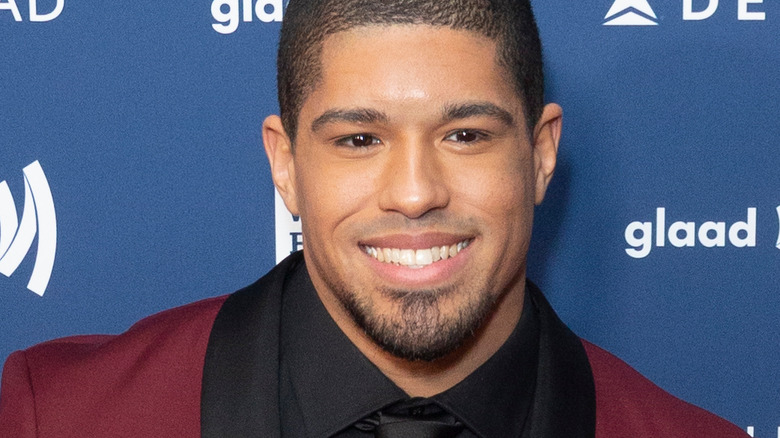 lev radin/Shutterstock
The popularity of The Acclaimed is a lesson in rolling with what works.
"There was a time, it was a Dark taping way back in the pandemic era, where I hit my pose with the A, and Caster came up behind me and scissored me," Anthony Bowens said in an interview with TSC, "and there was a camera shot of it where I'm like 'What the hell? What did you just do?'" 
According to Bowens, he was "more on the safe side of things," back in those days, and was worried about the gesture. "Caster loved to push buttons. I was kinda like 'I don't want to get fired, I'm new here!'" Bowens says AEW "told us to stop doing it," but Bowens developed a "rebellious attitude" and shirked the request. "I was like 'screw it, let's keep doing it.'" 
Bowens' rebelliousness was quickly rewarded. "I don't remember what match it was but I remember laying on the floor and looking up and the whole first row had their hands over the barricade and they're yelling 'scissor me, Bowens!' and I went 'huh, we're kinda on to something.'" 
Scissoring Daddy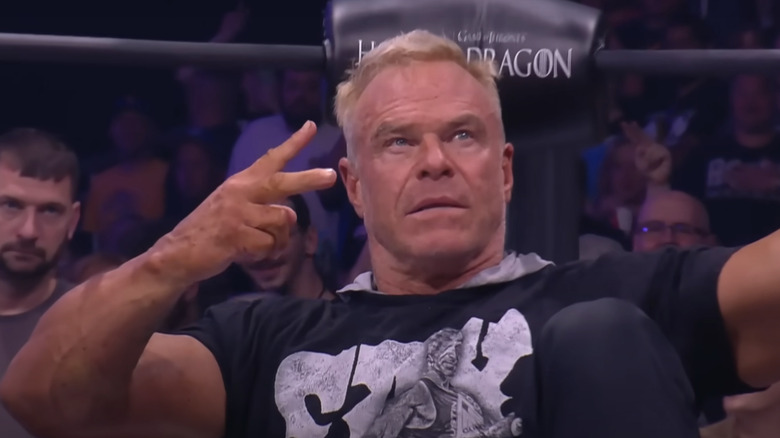 AEW/YouTube
The duo "leaned into it" and noticed that "scissor me" was catching on, then they added WWE Hall of Famer Billy Gunn, and the rest is history. "One particular live Rampage, I was sitting in gorilla and I was in my wheelchair at the time because I was injured and we were minutes from going out and this idea just popped into my head because Austin Gunn kept calling his father 'Daddy' and I was like 'It'd be kinda funny if I said scissor me daddy ass live on television,' I'm just gonna go out and say it. I said it and came back and the internet blew up and now it's turned into the number one selling t-shirt."
Originally singles stars on the independent scene, The Acclaimed have been boosted to the top of the tag team division by their in-ring success, as well as the raucous and ribald rhymes by Caster, and now the popularity of the "scissor me" slogan. While The Acclaimed came up short in their recent challenge for the AEW World Tag Team Championships at AEW All Out, the response to the team was so frenzied that Tony Khan was asked about possibly calling an audible with the creative direction of the division, leading to Khan setting a rematch between The Acclaimed and Swerve In Our Glory at the upcoming "AEW Dynamite: Grand Slam" in Queens, NY.