Jim Ross Confirms William Regal's AEW Exit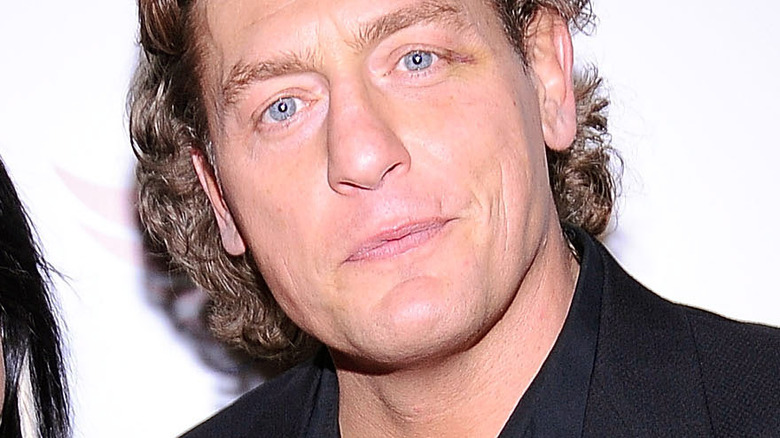 Frazer Harrison/Getty Images
William Regal has been a major topic of discussion in the wrestling news as of late, with rumors speculating that his time in All Elite Wrestling had ended after seemingly being written off television this past week on "Dynamite."
According to several reports, Regal's contract with AEW was up at the end of November, with last week's attack by MJF on the 54-year-old being his last appearance for the company before his inevitable return to WWE. Along with the reports of Regal's departure came more rumors, suggesting that many within AEW weren't listening to the wrestling veteran when he tried to help talent, something that didn't go over well with Regal, given his successful history in WWE developmental.
According to AEW Commentator and Senior Advisor Jim Ross, Regal is a "valuable asset to AEW" but spoke in the past tense when the topic was brought up, calling it a "blessing to have him around" the company.
"He's been a very valuable resource, you can't replace guys with that kind of experience and in Regal's case, the patience to help these young guys," Ross said during the latest episode of the "Grilling JR" podcast. "He was in the ring every day at [AEW] TV, he always had time for the talent, young green guys. 
"I told some of [the talent] the other day 'I hope you guys are paying attention to him.' I mentioned to MJF, I said 'The more you can sit under that learning tree of William Regal and talk about the psychology of being a wrestling villain, you should because he's got great psychology.' A very valuable asset wherever he may be, I don't know what the future holds for him."
'I don't know if you can replace him at all quite frankly'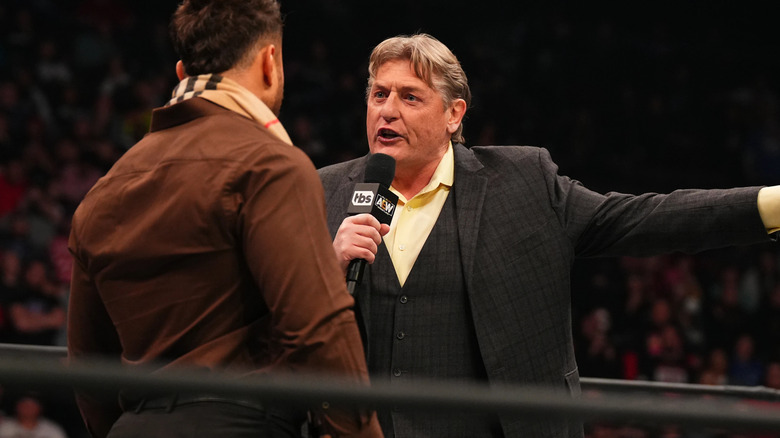 AEW
After handing MJF his brass knuckles at AEW Full Gear, betraying the Blackpool Combat Club in the process, Jon Moxley would tell Regal to leave the company and never come back, which led Regal to appear the following week alongside MJF, who would, in turn, betray Regal, leaving him laying.
When talking about the confusing storytelling involving MJF, Regal, and Moxley, Ross highlighted how he's unsure where the story will go but that "it should be fun." Both MJF and Moxley are set to speak this coming Wednesday on "Dynamite," with the AEW World Champion set to address his attack on the wrestling legend.
"He's one of those guys you can't replace easily or at all, I don't know if you can replace him at all quite frankly," Ross continued to say. "He's been an amazing boost for us and we'll see, I think as we speak he might be in England. He's been a great friend, a loyal guy, honest, and hard-working. The patience to work with some of these young cats is tough. He's being talked about a lot here so we'll see where it goes storyline-wise as we move forward, I don't have a clue. I like to not know. He's a hell of a guy and has been a very valuable team member in AEW since he arrived."
Not only will Regal's status with the company seemingly be mentioned on this Wednesday's "Dynamite", but AEW Owner Tony Khan will speak, ahead of ROH Final Battle on December 10, and he'll reportedly address Regal's status with the company during that media call.