Bobby Fish Compares Structure In NXT And AEW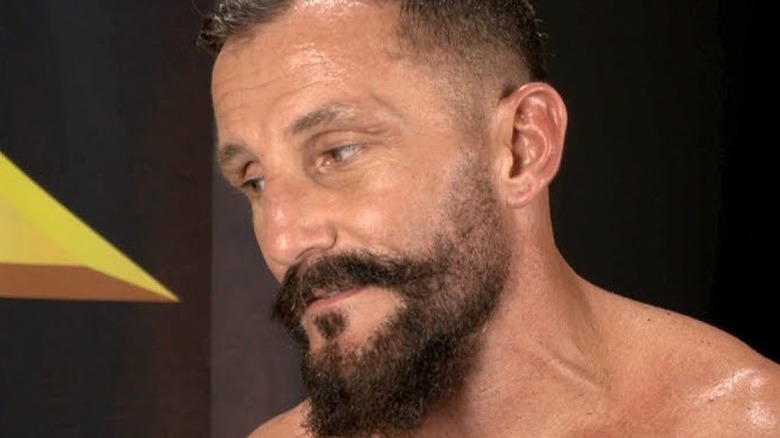 YouTube/WWE
Bobby Fish has had the experience of working with both WWE and AEW, seeing the positives and negatives that come from being part of both companies. The structure of each company is different, with WWE tending to have more rules in comparison to AEW's open and relaxed creative process.
Fish admitted to Fightful that during his time in "WWE NXT," The Undisputed Era was able to cut their own promos and say what they wanted, which was a positive for him that also bled into how the group felt after joining AEW.
"We got outlines and like a bullet point sort of thing ... The production people joked about 'they're one take UE,' 'cause literally backstage stuff took us one to two takes because it was locker room talk, it was like the boys just bullsh**ting after a game," he said. "So, I don't know that we felt any new freedom because we never felt handcuffed prior."
WWE's structure is something that can often lead to complaints that the product is micromanaged, but Fish believes they as a group didn't feel that way. He thought that The Undisputed Era were "Hunter's guys." Triple H was heavily involved in things happening at "NXT" throughout that time, and it led to a close bond, which is something many wrestlers have spoken about.
"I played sports through most of my life and there's certain coaches I've played for, like, I've played for my own success, but I wanted their approval as well," he said. "I would dare to say that Hunter was kind of that with us there. We knew he took pride in what he had with us, and we took pride in the same way."
What structure does Fish prefer?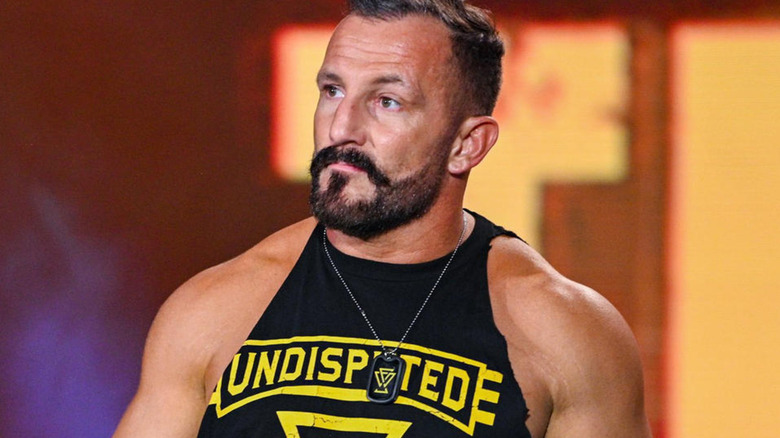 WWE
Bobby Fish admitted that if he had the choice he would choose to work in a company with a little bit more structure, but not be handcuffed. WWE is well-known for providing scripts to talent for promos, with matches at times being heavily produced, whereas AEW tends not to rely upon scripting, which brings a different set of positives and negatives.
"I feel like there was a good portion of time in the 'NXT' run where we had that," Fish said on the right balance of structure. "We had enough structure but not so much to where it was a problem, but that wasn't the entire run. Then with AEW, there were probably times where I would have liked a little bit more direction."
Finding a balance that suits everybody is something that no company will ever be able to do as every wrestler is unique. Some need the constant direction that WWE provides, while others work better with more freedom and the ability to express themselves.
"I think that there's a sweet spot somewhere in the middle, and I don't know that either company or any company gets it right 100% of the time," Fish said. "Obviously, that's the goal and I think there was a time in NXT for a good period of time where we were clicking on the cylinders that we should have been."
Right now, Fish is working for neither company as his time with AEW came to an end back in September. Since then he has appeared for Impact Wrestling, while also competing in a professional boxing match for Global Titans Fight Series, which he won. 
If you use any quotes from this article, please credit Fightful with a H/T to Wrestling Inc. for the transcription.