Bo Dallas Was Backstage During Recent WWE Show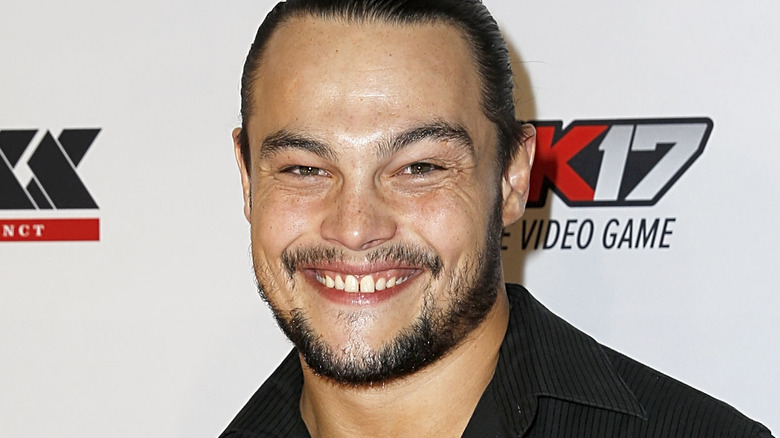 Dominik Bindl/Getty Images
WWE Hall of Famer Gerald Brisco has an endless supply of stories in his long life in professional wrestling, and he keeps adding to them. On the latest episode of "Stories With Bradshaw and Brisco" one of Brisco's stories might have revealed the current status of former WWE NXT Champion Bo Dallas. Brisco noted that Dallas and his brother Bray Wyatt were backstage at a recent episode of "WWE SmackDown" and Brisco's instincts kicked in. 
"Both Bo and Bray, we have a thing going," Brisco explained. "I've known those guys since they were pooping in their diapers, every time I see them either they attack me or I attack them. It's whoever sees the other first." According to Brisco, Bo was visiting his brother before going out of town, but after tackling Bo, Brisco got a surprising amount of heat.
"The guy with three letters [Paul "Triple H" Levesque] in his name came up and said 'why are you trying to hurt my superstars?'" While not confirmed if this is a direct quote that Brisco recounted, if Levesque is referring to Bo Dallas as one of his "superstars" then it would mean that rumors that Bo Dallas was set to return to WWE are true. There has been speculation that Dallas has been portraying Wyatt's "Uncle Howdy" sidekick. Uncle Howdy debuted in October 2022 and has made appearances in Wyatt's recent video packages, promos, and even Wyatt's match against LA Knight.
Dallas was released from WWE in April 2021 during the infamous myriad of budget-cut releases.