Backstage Update On Whether Vince McMahon Is At WWE Raw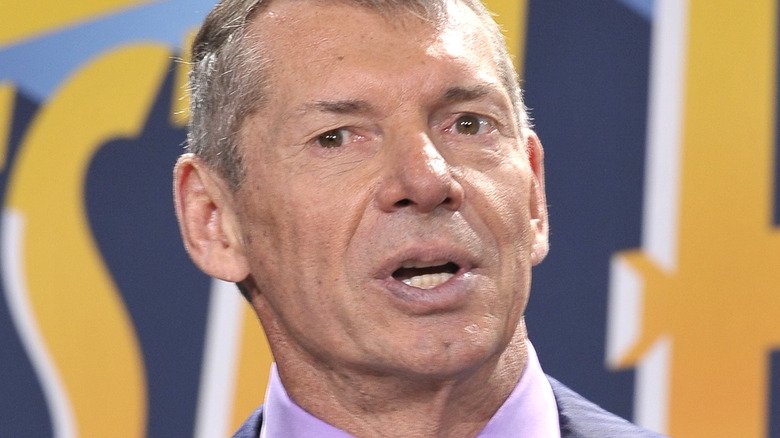 Michael N. Todaro/Getty Images
With Vince McMahon's return to the WWE Board of Directors, alongside former WWE Co-Presidents George Barrios and Michelle Wilson, many wrestling fans and pundits wondered how long it would be before McMahon returned to the other numerous positions he vacated following his retirement last July. No sooner did news of McMahon's comeback break that speculation arose around whether the disgraced executive might be appearing on "SmackDown" later that evening. Ultimately, McMahon did not attend SmackDown, and that seems to be the case for tonight's "Raw" as well.
Fightful Select is reporting that McMahon isn't expected to be in Birmingham, Alabama, which means -barring any kind of satellite transmission or pre-tape- the former WWE Champion will not be involved in tonight's show.
McMahon's absence from WWE's TV tapings corroborates what WWE told their employees regarding the company's corporate structure at a meeting last week. Word coming out of the meeting revealed that Stephanie McMahon, Nick Khan, and Triple H were expected to continue in their roles as Co-CEOs and Chief Content Officer respectively, with McMahon's return to WWE being strictly kept to help shepherd a sale of the company.
Despite those reports, many remain skeptical of McMahon's true intentions, especially after it was revealed that WWE's Board had voted, unanimously, against McMahon's return to power just a month ago. With other reports suggesting McMahon was looking to broker a sale to someone that would then keep him in a position of power, it remains unclear just what McMahon's intentions truly are.