Billy Graham's Wife Asks For Prayers As He Deals With Health Issues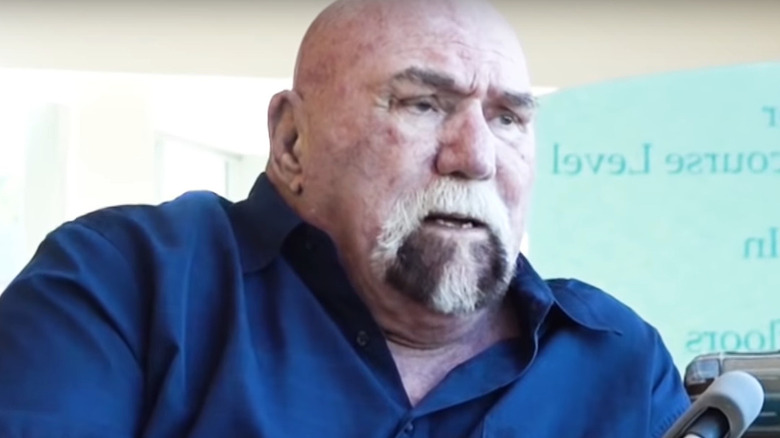 YouTube
WWE Hall of Famer "Superstar" Billy Graham is unfortunately facing another health setback after years of battling various issues.
On Graham's Facebook page, his wife, Valerie, provided an update on the former WWWF Champion, writing: "Lots of issues... MRI showed he has a very bad infection in his ears that has spread to the bones in his ears as well as an area of his skull...infectious disease doctor was just in trying to decide what antibiotics they're going to start him on. His electrolytes are still off...his low sodium is especially difficult to treat and they don't know why at this point. We need your prayers."
Back in 2002, Graham discovered he had cirrhosis and received a liver transplant from a 26-year-old donor that had passed away. He was back in the hospital again in 2006 and 2010, when he was diagnosed with more liver problems. In 2012, his doctor diagnosed him with Stage 3 liver disease and cirrhosis.
In January 2013, he was hospitalized due to pneumonia and possible heart failure, and then again in October 2014 due to more liver concerns. He underwent surgeries throughout 2016, but his health problems persisted in the ensuing years. He suffered a heart attack in September 2019, an infection in his big toes in December 2020, and then was hospitalized for "being in AFib and heart failure with fluid in his lungs." One of his more recent visits to the hospital was in June 2022, when he needed partial amputations of his toes due to the worsening infections.