WWE Extras Reportedly Concerned By Backstage Vince McMahon Sign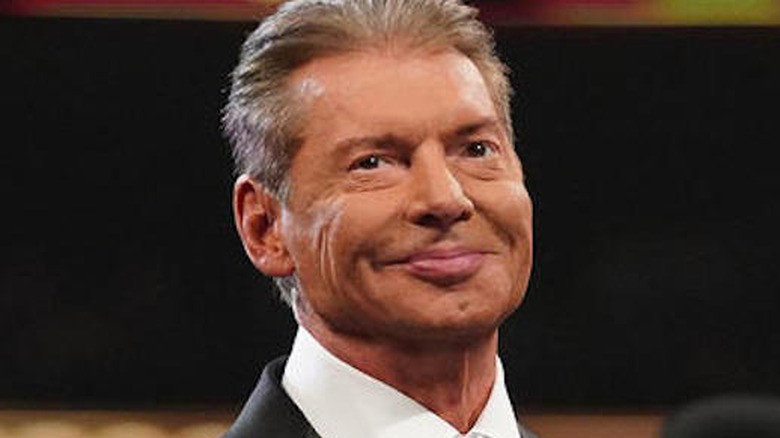 WWE
Fear of Vince McMahon reappearing at WWE events has grown since news of his return to the company and election as Executive Chairman of the Board.
According to Fightful Select, even talents with the company are concerned about McMahon's return. Extras who were backstage at a recent WWE event saw "Vince's office" listed on the directory for a show, making them fear that the former CEO had returned and was working backstage. It turns out that the directory hadn't changed since Vince left, with the company using the same board since his departure. This follows Ronda Rousey, former "SmackDown" Women's Champion, stating that the WWE locker room was "in flux" after news broke that McMahon was back.
Since McMahon's return, it's been reported that he has yet to make his in-person return at any WWE events, though some have said he was training at the gym at the WWE headquarters during his brief retirement. The news of Vince's election as Chairman Tuesday came on the same day his daughter, Stephanie, announced her resignation as Co-CEO and departure from WWE, a move that many were disappointed about given her positive relationship with talent.
Vince McMahon's departure from WWE last July followed reports that he made a series of hush money payments to cover up accusations of sexual misconduct and harassment. WWE reached all-time company-wide success during his absence, with Paul "Triple H" Levesque taking creative control as Chief Content Officer of WWE. Of course, many assume McMahon is coming back to try to get his hands on WWE creative again given that he's had his hands on that wheel for over 40 years, with Fightful describing talent as "still very worried" about a potential return to the lead creative role.