MVP Pokes Fun At Judgment Day Member's Stint In Jail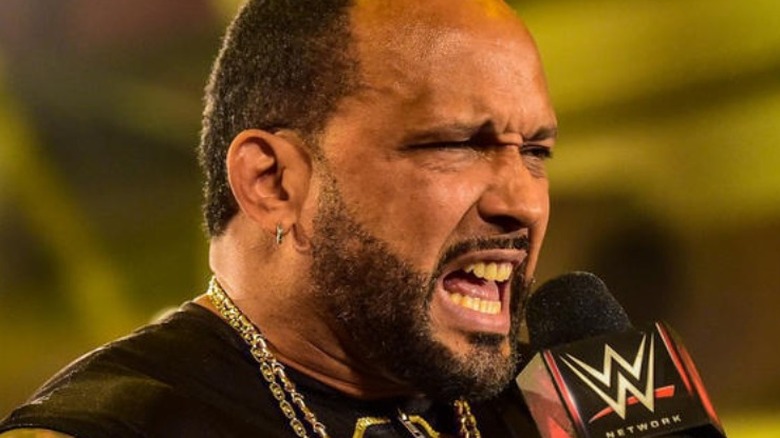 WWE
WWE star MVP is known for turning his life around and becoming a staple of the Ruthless Aggression Era after spending nine and a half years in prison. After departing from the company in 2010 and subsequently returning in the 2020 Royal Rumble match, MVP has become a reputable manager and agent for the company, with his time as the mouthpiece for The Hurt Business one of his most popular roles to date.
This makes MVP's recent Instagram post all the more comical. On January 14, MVP recounted a conversation he had on the plane with The Judgement Day's Dominik Mysterio, who recently spent time in "prison," adopting a brand new persona as a result. "Spent the entire flight listening to this guy tell me how tough jail is." 
The post was a picture of MVP sitting next to The Judgement Day member on their flight, with Dominik seemingly unaware that the picture was being taken. "He told me that I better stay outta trouble because I don't look like the type that can handle that scene. I just nodded," MVP joked.
Knowing the context of MVP's career, many found this incredibly comical, with R-Truth, TJ Wilson, Shelton Benjamin, and others replying to the post with laughing emojis. Dominik, however, replied with the words "Hard knock life ..." to stretch the joke even further.
Dominik Mysterio's arrest on Christmas Eve has been one of the biggest points of note on "WWE Raw" since the storyline began last Christmas Eve. In recent weeks, many people backstage have praised Mysterio's character work as it has developed a new layer to both him and The Judgement Day as a whole.