Vince McMahon Sends Bold Message To WWE Stockholders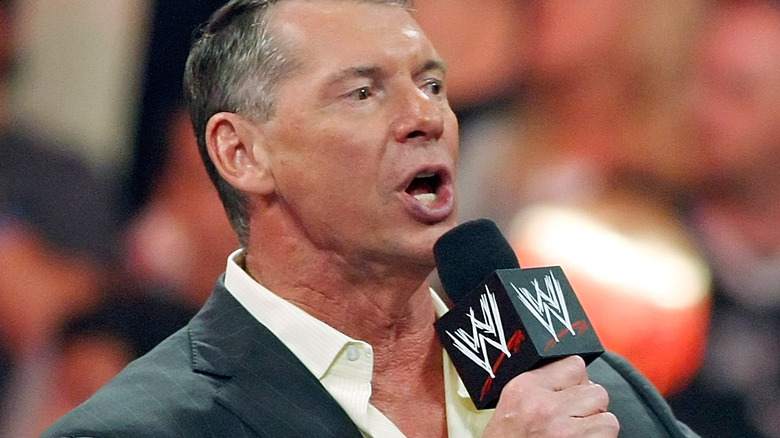 Ethan Miller/Getty Images
WWE Executive Chairman Vince McMahon continues making waves throughout the industry as he works towards a possible sale of the company. As of yesterday, McMahon filed a written consent amendment to WWE's bylaws with the Securities and Exchange Commission that would give him even more control without requiring shareholder approval. The lengthy filing puts into writing the fact that McMahon can now make decisions for WWE on his own, without a meeting with or vote from the shareholders. With this amendment now in place, McMahon should have full approval over a potential sale in the coming months, or alternatively will be in control of the company's decision on a media rights deal if a sale does not come to pass.
Following last year's allegations of sexual misconduct and inappropriate use of funds for "hush money" payments, McMahon stepped down from his role as CEO and Executive Chairman of WWE. Earlier this month, however, McMahon made a shocking return to the company's Board of Directors, and was quickly reinstated as Executive Chairman. McMahon's actions were conducted under the pretense of exploring a sale of the company — something that has been rumored as a possibility for the past several years.
In the aftermath of her father's return, former WWE co-CEO Stephanie McMahon announced that she would be stepping away from her duties, leaving Nick Khan as the company's sole CEO. Her husband Paul "Triple H" Levesque recently held a pair of meetings to reassure talent that he remains the head of WWE's creative direction as Chief Content Officer.