Road Dogg Gives Blunt Thoughts On CM Punk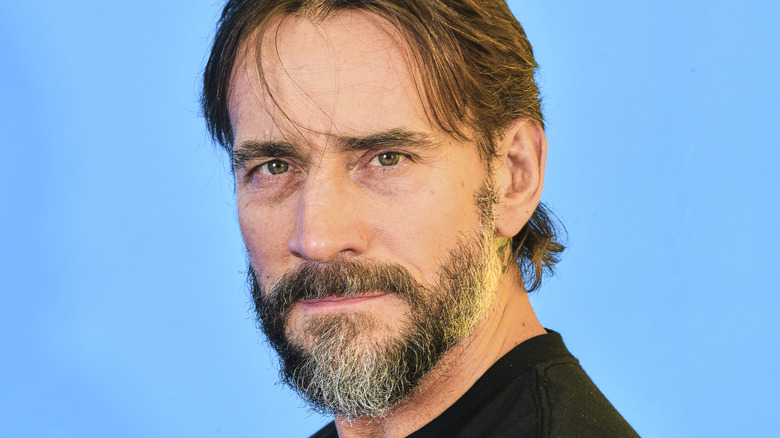 Irvin Rivera/Getty Images
CM Punk has been a controversial and polarizing pro wrestler for more than two decades despite not being in the wrestling business from January 2014 until August 2021. During his hiatus from pro wrestling, many fans still missed the former WWE Champion and would chant "CM Punk" during WWE events. Those chants have quieted down since Punk made his debut in AEW. On his "Oh...You Didn't Know" podcast, former WWE Tag Team Champion and current WWE Senior Vice President of Live Events Brian "Road Dogg" James revealed if the backstage team was ever bothered by the chants of "CM Punk" by WWE crowds following his exit from the company.
"No, not at all," Dogg said. "Sometimes the boys do. Sometimes the guys are in there busting their tail and the fans want to hijack the show or whatever to show their – let their voice be heard. It's always very disrespectful for the same people they supposedly love and so avidly support."
The beginning of Punk's AEW run was positively received, but fast forward to the All Out pay-per-view in 2022 and he was involved in a backstage altercation that resulted in him, Kenny Omega, and The Young Bucks being taken off AEW programming. While Omega and the Young Bucks have returned, Punk has not appeared in AEW since the incident in September. Dogg shared his thoughts on Punk.
"I knew how [Punk] was from dealing with him personally, but it finally seems like other people have seen how he is too now," Dogg explained. "It's like, 'Oh, okay. So he's not the second coming. He's just a man and he's kind of an a-hole.'"
If you use any of the quotes in this article, please credit "Oh...You Didn't Know" with an h/t to Wrestling Inc. for the transcription.