Raw XXX Registers Huge Domestic Gate For WWE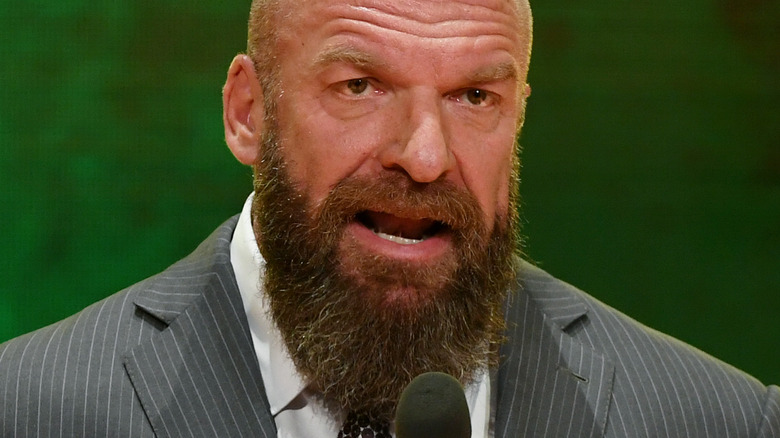 Ethan Miller/Getty Images
Whatever way one wants to slice it, last night's "Raw Is XXX" edition of "WWE Raw" was an important show for the company, featuring a cast of legends and several big moments that should lead directly into the Royal Rumble this weekend, and possibly WrestleMania in April. "Raw Is XXX" was also a huge hit from a financial standpoint. In a statement posted to its website, WWE revealed just how successful last night's anniversary celebration was.
"Raw XXX was a defining night for the red brand and delivered the highest domestic gate in the history of Monday Night Raw," the statement read. "A sell-out crowd at the Wells Fargo Center in Philadelphia witnessed Sami Zayn's Tribal Court, an iconic moment shared between Bray Wyatt and The Undertaker, a joining of DX and Kurt Angle, the return of The Beast Brock Lesnar and much more. Thank you WWE Universe for an unforgettable Raw XXX!" WWE provided no figures in the statement regarding how much money the show earned. Though the promotion announced over 16,000 fans attended "Raw" last night, WrestleTix had the figure at closer to around 14,500 fans in attendance, although they did confirm a sell-out.
Regardless, this newly broken record will surely be taken as good news for WWE, after weeks of backstage turmoil following the return to power of Vince McMahon. McMahon's reemergence back on the board of directors was followed by the departure/resignation of several notable WWE higher-ups, including Stephanie McMahon, and has spurred sale talks and questions of when/if McMahon will retake control of WWE TV.