Bray Wyatt Reflects On Special Raw XXX Moment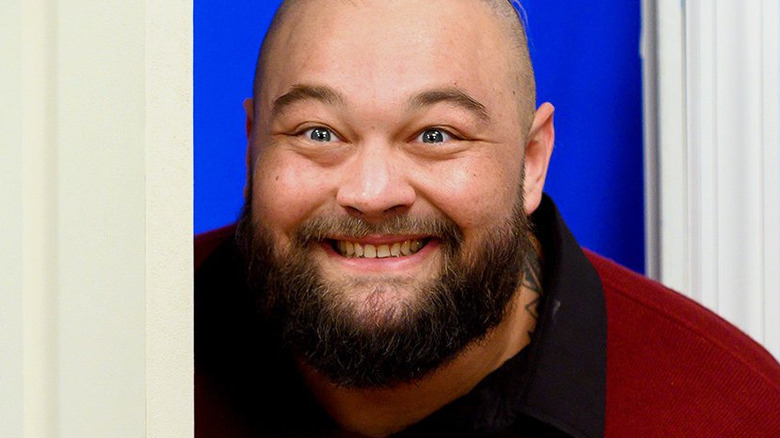 WWE
For as long as Bray Wyatt has been around, he's often been compared to one WWE legend; The Undertaker. Whether it's because of their dark, spooky nature, or the fact that they always wind up in weird, supernatural situations, Wyatt has long been considered by many to be "the next Undertaker," even if 'Taker did emerge victorious over him at WrestleMania 31 in 2015. Last night, the two met again on the special "Raw Is XXX" anniversary episode of "WWE Raw," with 'Taker and Wyatt working together to take out LA Knight before "The Deadman" whispered something to the Firefly Funhouse proprietor. Today, Wyatt took to Twitter to talk about how much the moment meant to him.
"This moment justified a lifetime of sacrifices for me," Wyatt tweeted. "A lifetime of people treating my uniqueness like it was a disease. Through all the bad times I never changed myself to fit anyone's narrative. I'm proud of that. Thank you Taker. #SuckItLAKnight."
It is yet to be seen if the endorsement from Taker will add extra motivation for Wyatt, who will perform in his first televised match since returning to WWE this weekend at the Royal Rumble. There, Wyatt will collide with Knight in the first ever Pitch Black Match, presented by Mountain Dew. As of this writing, save for a few minor details, there is no word on what exactly the concept of a Pitch Black Match will entail, leaving both wrestling fans and pundits, ironically enough, in the dark.