ROH Ring Announcer Prepares For Jay Briscoe Tribute On 'Dynamite' Tonight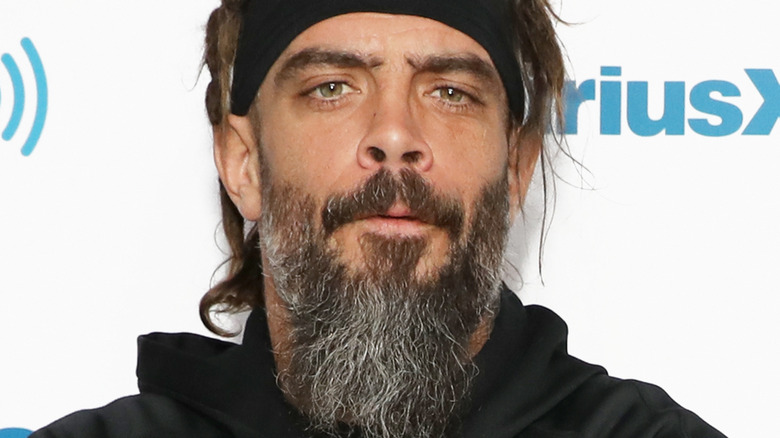 Cindy Ord/Getty Images
Tonight's episode of "AEW Dynamite" is bound to be an emotional one. In memory of Jay Briscoe, who tragically passed away in a car accident last week, AEW will host a match between his brother, Mark Briscoe, and one of his best friends, Jay Lethal. To set a classic ROH vibe, AEW is also bringing in classic ROH ring announcer, Bobby Cruise. Cruise stopped by "Busted Open Radio" earlier today to discuss the emotionally difficult evening ahead.
"I just want to do right by everybody and just get in the ring, do intros, get out of there, and let Jay and Mark do their thing. I mean, that's what it's all about. It's not about my ring intros. I'm so appreciative that Tony and AEW have me coming in to do this, but I don't want to take away from the moment or take away anything."
Bobby likes to imagine what Jay would be telling him if he were still around, and he has a classic line that he's shared before. "I'm going to keep in my mind when I give the intros tonight on Dynamite is what he would say to me and what I posted last week – what he'd say to me before a big match or big pay-per-view is, 'Bob, don't mess it up!"
Overall, Cruise predicts that the atmosphere will be set by Mark. Whether it's more of a mournful, teary-eyed experience or an uplifting celebration of life remains to be seen. "Mark will dictate how this goes and he should, and so should the whole family," Cruise said. Jay's daughters were also involved in the car accident but have shown signs of improvement in the wake. "There's some positivity there. We all know, as we get older, life is fast, and things change quickly."