Sean Waltman Clarifies Status For 2023 WWE Royal Rumble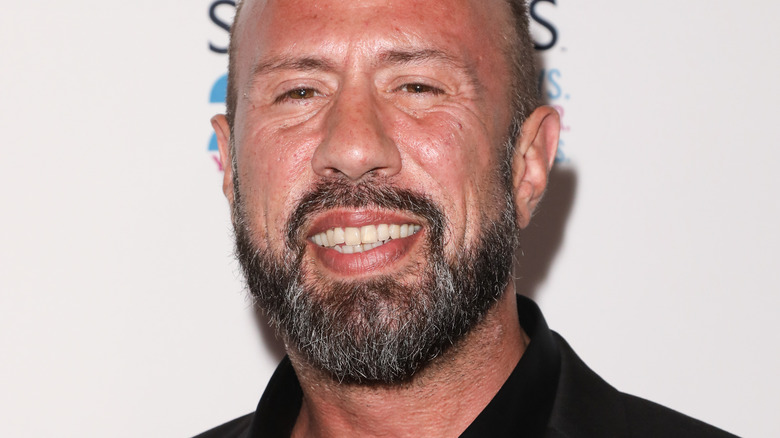 Paul Archuleta/Getty Images
The Royal Rumble is nearing, and that has left fans buzzing with anticipation over potential surprise entrants in the Men's & Women's Royal Rumble matches. While many have already announced their intentions to enter the 30-person battle royal, one WWE Hall of Famer has taken his name out of the running.
Sean "X-Pac" Waltman took to Twitter to let fans know that he will not be in this year's Rumble match. "For the last 8 months, I've been enjoying life & eating whatever the f— I want," Waltman wrote, before clarifying further. "In other words, there's no chance of me being in the Rumble. But I really appreciate those of you who have expressed their desire to see me appear."
Waltman has said in the past that if he were going to strap on his kickpads one more time, "it's going to be like a pretty big deal. It's gonna be for something big, like the Royal Rumble or something like that," but alas this year's Rumble is not it. Waltman has appeared on WWE programming on a couple of occasions over the past six months, taking part in D-Generation X reunions in October as well as at the recent thirtieth anniversary of "WWE Raw."
As far as WWE legends entering the Royal Rumble, there have been rumors of "Stone Cold" Steve Austin or possibly Dwayne "The Rock" Johnson taking part in the match, as both men have been penciled in as possible opponents for Undisputed WWE Universal Champion Roman Reigns, though neither is likely, as there is some confusion as to what match was pitched to Austin and -like Waltman- The Rock has been reportedly unable to get into in-ring shape in time for the Road to WrestleMania.