New Merchandise Provides Possible Update On Nia Jax's WWE Status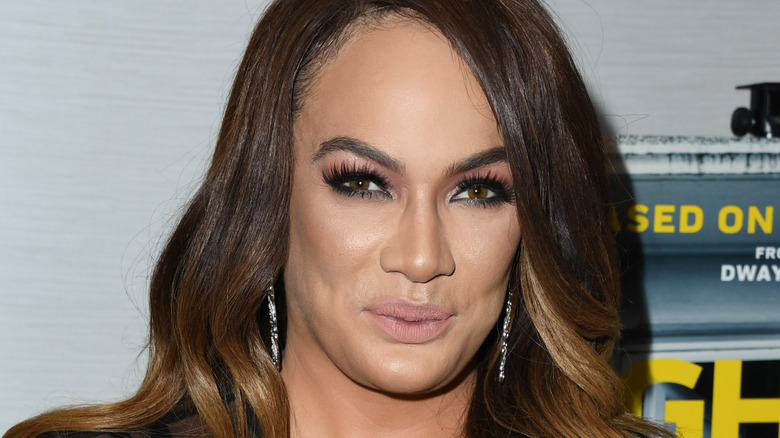 Jon Kopaloff/Getty Images
At the 2023 Royal Rumble, a former champion and member of the Anoa'i dynasty made a shocking return to WWE in the titular Rumble match, just not the one fans had been expecting. Nia Jax entered number 30, her first time back in WWE since she was released in November 2021, and according to a new item on the WWE Shop, she might be sticking around.
WWE Shop released a new t-shirt for Nia Jax. While Jax is still listed as a "WWE Alumni" on the company's roster page, the description of the shirt says "Nia Jax is back!" While Jax spent less than two minutes in the Rumble match, she made quite a statement, facing off with fellow female powerhouse Raquel Rodriguez, and then requiring eleven wrestlers to eliminate the former "WWE Raw" Women's Champion.
Before her release, Jax had asked for more time off from WWE for a mental health break. After her release, Jax had planned to start a business and grow "some cool things" on her farm. Jax has been an outspoken critic of WWE and professional wrestling in general during her time away. She most famously called out the Wrestling Entertainment Series promotion for false promotion, after WES erroneously said that Jax would be at their inaugural event, which ended up not even happening.
Jax wasn't the only surprise return in the Royal Rumble, former WWE Superstar Chelsea Green also made her return to WWE in the match. Green has already been added to the WWE roster on the company's website.