Jon Moxley Reminisces About Risk Of Leaving WWE For AEW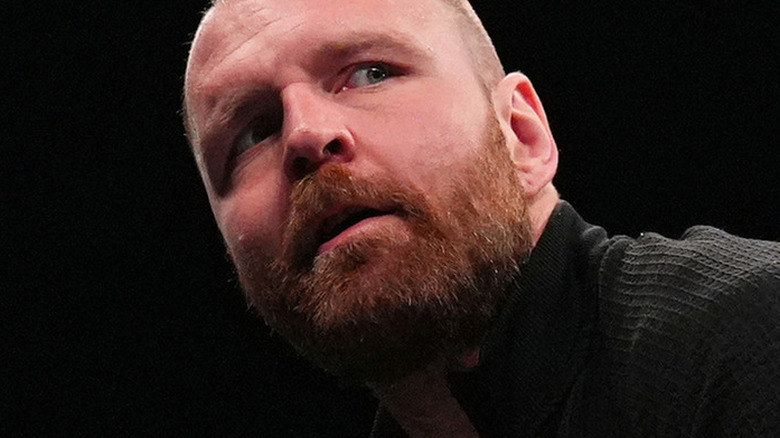 AEW
It's hard to believe now that AEW wasn't always going to be a sure thing. And yet, there was a time when even stars like Jon Moxley weren't sure AEW would make it. In an appearance on The Justin Kinner Show, Moxley admitted he once viewed joining the promotion as a gamble.
"It was a risk for everybody," Moxley said. "Me and Chris [Jericho] always joked that we were getting in the raft and going down the river. We had no idea what was going to come. It was all just a shot in the dark, but we all had faith." Moxley stressed that he and many others in the AEW locker room are determined to keep AEW as strong as possible, partially because Moxley views AEW as a big part of his legacy. "If I have a lasting impact on the business, it would probably be that I helped AEW get off the ground, and I absolutely refuse to let this place ever go to hell," Moxley said. "I will ride or die with this place. I won't ever let it go downhill or suck or anything like that."
Moxley is also keen on AEW remaining it's own unique product, one that doesn't fall into the trap of other promotions who Moxley believes became a minor league version of WWE, as opposed to a true alternative. "I think the thing that sets it apart, and what we always have to remember, is that its an alternative," Moxley said. "I think the other promotions in the past, that have tried to be the standard, kind of the WWE formula that people in North America think of as major league wrestling, and it comes off as 'WWE Lite.' I don't think we should ever be that."
If you use any of the quotes in this article, please credit "The Justin Kinner Show" with a H/T to Wrestling Inc. for the transcription.