Dax Harwood Says Fellow AEW Star Was 'Too Nice' For WWE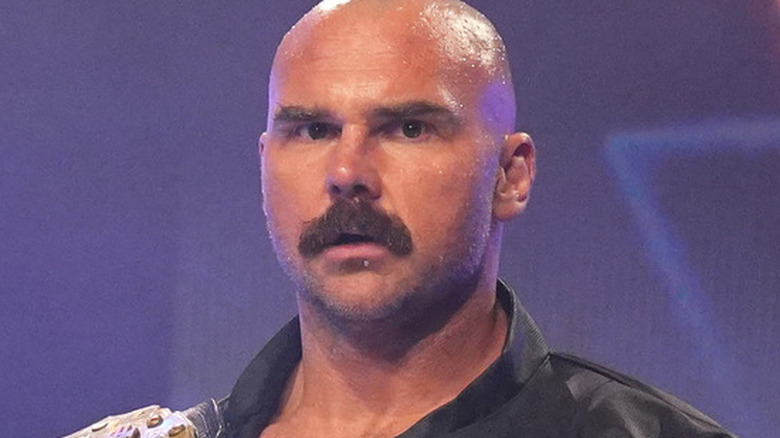 AEW
Across its long history, the wrestling industry has earned a reputation for politicking behind the scenes, from small independents to major companies like WWE. Though things seem to have improved in many ways over the last several years, it's no secret that sometimes one has to aggressively stand up for themselves to truly thrive in the business. According to Dax Harwood on a recent episode of "FTR," one friend was too much of a good guy to excel at that part of the game.
"[Tye Dillinger] was just too nice to be in the WWE system," Harwood said. "In the WWE system, ... you don't have to be cutthroat and stab people in the back, but you do have to have an edge to you, and you do have to have a little bit of attitude to you. You gotta fight for yourself."
Harwood had excellent things to say about Dillinger, now known as Shawn Spears, in the ring — even comparing his former Pinnacle partner to Randy Orton. The former AEW World Tag Team Champion also expressed his dissatisfaction that the term "good hand," which Spears is often referred to as, has become something of a backhanded compliment in wrestling when it used to be a term for somebody who could put on a good match with anybody.
Spears and his wife Cassie Lee just welcomed their first child into the world last month. Lee, who previously performed for WWE under the name Peyton Royce before heading to Impact, is currently taking a leave of absence from wrestling. Spears is still contracted to AEW, last appearing on "AEW Dynamite" in the fall. However, the performer recently hinted that he may not be making a return to the company, calling into question what is next for Spears.