Dax Harwood Opens Up About Big Decision He Has To Make In April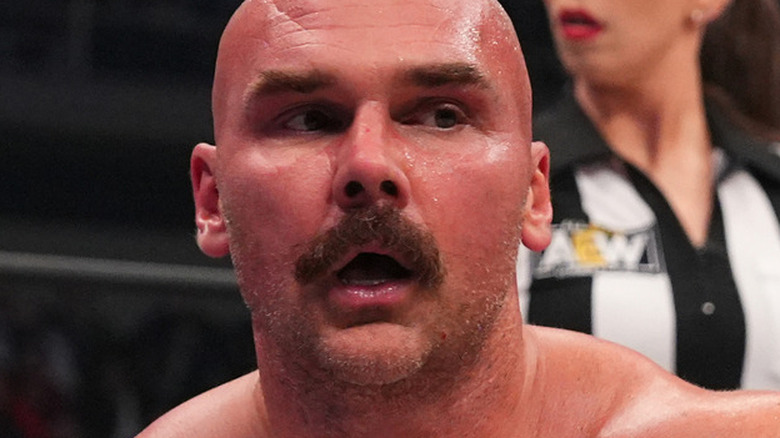 AEW
Dax Harwood and Cash Wheeler, FTR, have been with AEW for nearly three years — however, their contracts expire in April and they have not shied away from discussing the possibility of leaving. FTR has not been on AEW programming since losing the IWGP World Tag Team Championship at Wrestle Kingdom 17 in January, with Harwood stating that, at the time of recording, "Today marks month number one, one month off doing nothing," Harwood said. "Having fun, enjoying my family time."
While they are enjoying their time off, Harwood and Wheeler will soon have a massive decision to make, which Harwood discussed on "FTR with Dax." "The biggest decision of our career is in April," Harwood said. "Whatever we do in April I feel will probably be the last thing we ever do in wrestling, period. At least on a national level in the ring for sure. It will be the last ever thing we do in wrestling. So, I've got to take a lot of things into consideration as far as what we're going to do, where we're going to go, and I have an idea with my heart what I want to do, I have an idea with my brain, and usually I say lead with your heart, but sometimes, especially in this business, man, you lead with your heart, and you get your heart broken."
FTR will potentially have the option to stay in AEW if they desire, where they won tag gold in their first year with the company. WWE is another name that has been brought up as a possible destination for the team, as that is where they began teaming together and won tag team gold five times total.
If you use any of the quotes in this article, please credit "FTR with Dax" and provide a h/t to Wrestling Inc. for the transcription.